British online grocery, Ocado not only announced soaring annual earnings of 69% yesterday but felt sufficiently confident to announce that the future of food retailing had changed-for ever. No longer will shoppers choose to visit supermarkets, but will instead click and await delivery. Ocado's hook up with Marks and Spencer is going very well and Ocado's value is now 4 times that of Sainsbury's. UK shoppers have taken to online food shopping with enthusiasm and Ocado is seeking to repeat that success in both the USA and Japan where they already have partnership deals.
United Arab Emirates: Life on Mars
This time the UAE is in the news for having spent $200 million to join the Big Boys Club with their own unmanned space mission to Mars. Not content with the 50c temperatures at home some months of the year, the Emiratis have designs on the Red Planet. The UAE spacecraft entered its Martian orbit at 4pm London time yesterday ahead of craft from both the USA and China that also plan to land on Mars shortly. The UAE mission set off in July last year and is named Amal meaning hope. The UAE Dirham continues to take all this in its stride and is unchanged at 3.67 versus USD.
Having looked at US Treasury Bond Yields earlier this week: 2 years 0.12%, 5 years 0.50% and 10 years 1.15%, I looked into dividend yields on top name US bank shares:
Citigroup, 3.3%, JPMorgan 2.6% and Bank of America 2.2%. Of those, the share that is most undervalued or commands the highest discount is Citigroup which is forecast to appreciate by 25% in the next 12 months. As readers know, we neither offer an equity service nor do we forecast equities, but it did strike me that for savers who are not enjoying negative or negligible Euro or GBP interest rates on their hard won savings, the chance of both a decent yield and also capital appreciation by switching into USD is worth considering. Also if that's not enough to love, Citigroup has a new female British CEO!
It was Jennifer Rush who wrote and originally sang this hit in 1984 making it a UK number one. However it was 10 years later on this day in 1994 when Celine Dion released her version of the song that went straight to number one in both her native Canada and the USA: here it is:
The whispers in the morning
Of lovers sleeping tight
Are rolling by like thunder now
As I look in your eyes
I hold on to your whole body
And feel each move you make
Your voice is warm and tender
A love that I could not forsake
'Cause I'm your lady
And you are my man
Whenever you reach for me
I'll do all that I can
Lost is how I'm feeling lying in your arms
When the world outside's too much to take
That all ends when I'm with you
Even though there may be times
It seems I'm far away
Never wonder where I am
'Cause I am always by your side
'Cause I'm your lady
And you are my man
Whenever you reach for me
I'll do all that I can
We're heading for something
Somewhere I've never been
Sometimes I am frightened
But I'm ready to learn
Of the power of love
Discussion and Analysis by Humphrey Percy, Chairman and Founder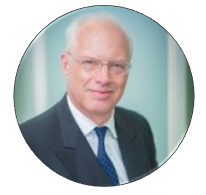 Click Here to Subscribe to the SGM-FX Newsletter