A new perspective on market volatility required
Many acres written this past weekend on Central Bank intervention and in particular about the Federal Reserve and the new UK government's economic stimuli to the UK economy. A consistent theme was the sheer magnitude of last week's moves: eg UK 5 year Gilts moving 50bps which was the most for 30 years, German 2 year government bond yields above 2% for the first time for 14 years and 10 Year US government bond yields at 3.69% the highest level for 12 years. For more seasoned market participants, this represents a return to the kind of market movements that were not unusual in the 1970's and 1980's. On the currency front GBP was the big faller last week- 4% on Friday alone. GBP/USD 1.0850.
Expect more sturm und drang or literally storm and stress in markets again this week.
With impeccable timing, given the World Cup in just over 2 months, Qatar forged its way to the top of the tree at the Skytrax Airline awards this weekend when Qatar Airways was named the Best Airline. Singapore Airlines came in 2nd with Emirates in 3rd, All Nippon Airways 4th and Qantas 5th. British Airways languished in 11th and Virgin Atlantic in 19th. Qatar Airways has been on the winners' podium before in the past 20 years but this cements its place as one of the very best long distance airlines chosen by more passengers than any other. Pegged at USD/ QAR 3.64 by law since 2001, the Qatari Riyal offers certainty to all travelling football fans in an uncertain world.
Last night fire broke out at this the largest produce market in the world according to its owners. The Paris fire brigade managed to contain the blaze but Parisians were wondering if the black smoke billowing across the Paris skyline was symptomatic of the EU economic picture that has even seen the City of Light's Eiffel Tower having its lights switched off as an economy measure. EUR/USD 0.9690.
Back on this day in 2003 a report was published on the more printable backstage requirements of artists when being booked. Limp Bizkit for example insisted on all lamps being dimmable; Mariah Carey since she would not use straight straws demanded bendy ones; the Red Hot Chili Peppers had to have a meditation room and aromatherapy candles. With lyrics like these, no surprise that a little zen required by the band. Here is Californication:
Psychic spies from China try to steal your mind's elation
And little girls from Sweden dream of silver screen quotation
And if you want these kind of dreams it's Californication
It's the edge of the world and all of Western civilization
The sun may rise in the East at least it's settled in a final location
It's understood that Hollywood sells Californication
Pay your surgeon very well to break the spell of aging
Celebrity skin, is this your chin, or is that war you're waging?
First born unicorn
Hardcore soft porn
Dream of Californication
Dream of Californication
Dream of Californication
Dream of Californication
Marry me, girl, be my fairy to the world, be my very own constellation
A teenage bride with a baby inside getting high on information
And buy me a star on the boulevard, it's Californication
Space may be the final frontier but it's made in a Hollywood basement
And Cobain can you hear the spheres singing songs off Station To Station?
And Alderaan's not far away, it's Californication
Born and raised by those who praise control of population
Well, everybody's been there and I don't mean on vacation
Discussion and Analysis by Humphrey Percy, Chairman and Founder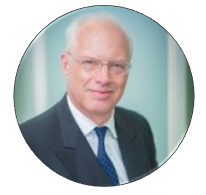 Click Here to Subscribe to the SGM-FX Newsletter