With the Fed meeting on Tuesday and Wednesday, the expectation given Governor Jerome Powell's recent comments , is that the Fed will cut the discount rate by 25 basis points. The thinking goes that the priority is to stimulate the economy and that inflation is at such a low level that this is feasible. Expect a few days of huge attention to this symbolic interest rate benchmark. Meanwhile USD remains firm-why? Lower rates will stimulate the economy which will lead to a firmer USD.
This weekend marked the 8th consecutive weekend of demonstrations in Hong Kong and judging by the comments made by the demonstrators interviewed-assuming they were representative-opinions are more rather than less entrenched. It would be easy to pass all this off as something remote in the New Territories and far from the Central Business District, except…it's not…. it's right there in Central. The Police are now admitting that they are struggling to contain the violence which most unfortunately leaves the military solution as being the next one. This is an increasingly volatile situation and as Hong Kong is one of the world's foremost financial centres, if that does happen, expect a very significant reaction from emerging markets.
It's not just a trade dispute that divides these two countries but the ownership of 46 acres of rocks sticking out of the sea and comprising 2 main islets and a further 88 small outcrops that has been rumbling on for 300 years. South Korea calls them Dokdo Ri and Japan calls them Takeshima but they are often known as the Liancourt Islands named after a French whaling ship wrecked there in 1849. So what's it all about? Fishing grounds yes and….energy in the shape of likely large deposits of natural gas.
Eagerly anticipated by readers of the SGM-FX Daily is the opening of the Silly Season for improbable news stories which officially kicks off today as the last Monday in July. This time the story concerns the use of electricity as the men in white coats and clipboards have announced that opening fridge doors consumes 1% of all electricity usage. 
The plea has of course swiftly been issued by the Environmentalist Mafia(EM) for us all to keep our fridge doors firmly closed. Brilliant. 
How on earth is SGM-FX's Charles M Porter to get at his chilled Whispering Angel Provençal Rose which is of course THE 2019 summer drink?! Maybe a long straw Charles?!
Discussion and Analysis by Humphrey Percy, Chairman and Founder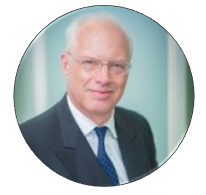 Click Here to Subscribe to the SGM-FX Newsletter