News early on in the day yesterday that Central Banks were ready to inject a stimulus by way of more liquidity and to create still easier monetary conditions to combat the economic effects of Coronavirus cheered stock and oil markets further. Then statements from the G7 in the morning and the pre-emptive 0.5% rate cut by the Federal Reserve early in the afternoon underpinned that sense that there would be concerted action when necessary-with the clear implication that further action is likely to be taken-talk of a further 25bps at the March Fed meeting. Equity markets led by the Dow Jones paused for thought, considered and then sold off on the Fed Chairman's comments. Currencies showing smaller movements than in the past week but still sizeable especially the ZAR which strengthened sharply against GBP and EUR. Safe haven currencies Yen and CHF both gained versus the USD.
It is exactly 90 years ago today in 1930 when Clarence Birdseye opened for business with 18 stores in Springfield, Massachusetts, USA having taken a handy $22 Million investment a year earlier from none other than Goldman Sachs to secure his trademarks and patents. Clarence knew a thing or two about preserving things having started his career as a taxidermist. In 1912 he had set off on a wildlife survey in Labrador while at the same time working as a fur trapper. Quickly he became alive to the possibilities of freezing fish having noticed that if frozen quickly and then defrosted the flavour was preserved as well as the fish. Clarence had plenty of opportunities to experience this at first hand since the temperature was often minus 40c. Having mastered fish, Clarence branched out and successfully used his freezing technique successively on chicken, vegetables, meat and fruit. Goldman Sachs for their part having bought out Birdseye in 1929, made a small but significant change to Clarence's firm renaming it Birds Eye Frozen Foods.
The rest is history!
And this time it is Vladimir Putin re-writing history. Yesterday he decreed that Christianity and only traditional ie heterosexual marriage should be defined in the Russian Constitution thereby outlawing homosexual partnerships. At the same time the President proposed an amendment to the Constitution on historical truth. This may be the way forward to what is a challenge since Russia has many famous sons who preferred the company of other sons rather than that of the female sex: starting with Ivan the Terrible who, while prodigious in producing children, was more inclined to spend time with young men in dresses. This is awkward for the Russian Orthodox Church who are under pressure to make Ivan a Saint but are unable to reconcile that with his favourite proclivities. And that is before taking Pyotr Tchaikovsky, composer of Swan Lake and the Nutcracker fame, plus ballet dancers Rudolf Nureyev and Vaslov Nijinsky into account and the list goes on…and on. So the fine print on that Constitutional amendment on historical truth will be key….
The Russian Rouble has weakened sharply in fact by nearly 9% versus the USD in the past 2 months, but that is rather more due to other factors than "historical truth….!"
Discussion and Analysis by Humphrey Percy, Chairman and Founder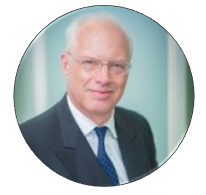 Click Here to Subscribe to the SGM-FX Newsletter