Yesterday's news heavy day has left 10 Year German Government Bond Yields up sharply at +0.14% ,so firmly back in positive yield territory; UK 10 Year Gilts at 1.36% and 10 Year US Treasury Yields at 1.79%. NYMEX oil steady at $87.77 and EUR/USD 1.1450.
It is now becoming apparent that the 4 million average that left their jobs in the USA each month last year was less a Great Resignation than a Great Reshuffle. With vacancies standing at roughly twice the number of job seekers, workers can afford to quit their jobs more frequently than before Covid(BC). Worth a look at recruitment firms that are doing bumper business. The current churn is not expected to last as the re-opening phase finishes and either jobs get more sticky and or some jobs are simply replaced by technology solutions.
EU: Climate Neutral target by 2050
With the various green targets looking rather harder to achieve in the cold light of winter, the EU yesterday has come up with a novel if controversial solution: re-designate nuclear energy as green. Not content with that some natural gas energy plants have also been designated as green energy. Commissioner Mairead McGuinness has explained that when it comes to hitting those green targets, it is entirely justifiable to use all tools that are available-including redrawing nuclear and gas definitions. Some EU countries such as Austria and Germany do not see it that way so the path towards 2050 and climate neutrality is likely to be bumpy.
The UN food price index rose 1.1% in January pushed up especially by meat, grain, dairy and vegetable oils. Sugar was the only commodity to fall, but overall this food price rise puts the index back to its previous 2011 high.
On 22-01-22 compared with 22-01-19 ie pre pandemic, this is where restaurants in 5 countries were in terms of seated diners: Canada 71%, Germany 71%, Mexico 75%, USA 86% and the UK 100%. So something does not add up in respect of the UK where we are told that restaurants are struggling; unless of course that situation refers to the fact that UK restaurants are struggling to make up for the rent and other significant cost backlogs that were not covered by government grants. Now that would of course make sense. Those losses if ever recoverable, will take years rather than months to make up and will require patient investors.
Spare a thought for it is today 39 years ago that Karen Carpenter left this world at the much too young age of 33 having enjoyed glittering success with her singer songwriter brother Richard. Beatles John Lennon and Paul McCartney reckoned she was the finest female singer in the world and those who are familiar with her soaring haunting vocals might well agree. Here is Goodbye to Love:
I'll say goodbye to love
No one ever cared if I should live or die
Time and time again the chance for love has passed me by
And all I know of love
Is how to live without it
I just can't seem to find it
So I've made my mind up
I must live my life alone
And though it's not the easy way
I guess I've always known
I'd say goodbye to love
There are no tomorrows for this heart of mine
Surely time will lose these bitter memories
And I'll find that there is someone to believe in
And to live for something I could live for
All the years of useless search
Have finally reached an end
Loneliness and empty days will be my only friend
From this day love is forgotten
I'll go on as best I can
What lies in the future
Is a mystery to us all
No one can predict the wheel of fortune as it falls
There may come a time when I will see that I've been wrong
But for now this is my song
And it's goodbye to love
I'll say goodbye to love
Have a Great Weekend!
Discussion and Analysis by Humphrey Percy, Chairman and Founder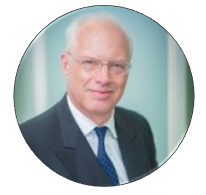 Click Here to Subscribe to the SGM-FX Newsletter