Markets
As we start the first week of April that includes the end of the UK tax year, it is a good time to take stock of the markets as we embark on Q2. Starting with 10 Year Government Bond Yields, both the US and Uk are at 3.47%, Germany at 2.28% and Japan at 0.33%. EUR/USD 1.0830. GBP/USD 1.2330 and GBP/EUR 1.1335. Gold at $1,968 and Oil WTI $75.30.
Goldman Sachs are forecasting Brent Oil at $95 at end 2023 which would mean WTI at $91. So Goldmans at least are not forecasting a recession.
US Banks
After the events of 3 long weeks ago with the implosions of firstly Silicon Valley Bank and Signature Bank followed by the threat to First Republic and a whole host of smaller banks, as we all know the Federal Reserve and the FDIC stepped in and enrolled the large banks in a mass support operation fearing contagion to the whole of the US banking system. Last week it would seem that those actions have worked: the small banks saw their deposit bases as reported to the Federal Reserve broadly unchanged at minus USD 1 billion in aggregate. The larger banks saw their deposit bases in aggregate drop by USD 97 billion. 
The Benner Cycle
Ohio farmer Samuel Benner constructed a chart in 1875 that goes up until 2059 that was originally for corn, pigs and iron but which has been reworked for equities. So far he has correctly forecast a number of cycles and identified years when sharp rises and falls have taken place. In case you are wondering, 2023 is a tough year on his chart but one to buy the stock market and hold it for 3 years before selling out. Buy back into the market in 2032 and hold until 2035 for a really super ride. Simples! 
Best Airports Globally
No surprise to seasoned travellers that Singapore's Changi comes out at Number 1. In the top 20 from Europe there are Paris, Munich, Copenhagen, Zürich, Helsinki, Venice and Madrid. But not one UK airport features. Doubtless the owners of Heathrow and Gatwick will not care since they are both very profitable, but the question of why the UK has allowed itself to suffer such a muddled aviation policy will be one for the history books.
World Top 5 Wine Producers
Maybe not which countries they comprise but the quantum and the order is noteworthy to those who enjoy wine. In hectolitres which of course is 100 litres : Italy 48,000, France 42,000, Spain 36,000, USA 24,000 and Australia 12,000 just ahead of Argentina and Chile. Big business in any language.
But here's a thought UK 70 but Serbia produces 10 times as much as the UK at 702! Rudimentary research shows there are no less than 25 Serbian wines offered on Amazon UK ranging in price from just under a tenner to a more expensive GBP45 Erdevik Marlon Delon Cabernet Sauvignon Merlot 2016.
Touch My Body
This was Mariah Carey's 18th Chart Topper and with it she passed the King, Elvis Presley for the most number of hits in the Billboard singles chart this day in 2008. Before you ask, the answer is Mariah was still second only to The Beatles in this league of multiple hits. Here it is-there's lots more but this will give you the gist:
MC, uh uh uh
In the place to be (oh yeah, oh yeah, oh yeah)
I know that you been waitin' for it, I'm waitin' too
In my imagination I be all up on you
I know you got that fever for me hundred and two
And boy I know I feel the same my temperature's through the roof
If it's a camera up in here
Then it's gonna leave with me when I do, I do
If it's a camera up in here
Then I best not catch this flick on YouTube, YouTube
'Cause if you run your mouth and brag about this secret rendezvous
I will hunt you down
'Cause they be all up in my business like a Wendy interview
But this is private, between you and I
Touch my body, put me on the floor
Wrestle me around, play with me some more
Touch my body, throw me on the bed
I just wanna make you feel like you never did
Touch my body, let me wrap my thighs
All around your waist, just a little taste
Touch my body, know you like my curves
C'mon and give me what I deserve and touch my body
Boy you can put me on you like a brand new white tee
I'll hug your body tighter than my favorite jeans
I want you to caress me like a tropical breeze
And float away with you in a Caribbean sea
Discussion and Analysis by Humphrey Percy, Chairman and Founder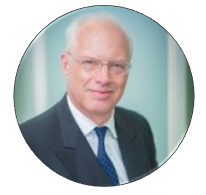 Click Here to Subscribe to the SGM-FX Newsletter