As ever at this time of rising prices and unwinding of central bank market stimulus measures, this week's US inflation figures are going to be watched with close attention. Meanwhile the week kicks off with the 10 Year US Treasury Bond yielding 1.91%, Germany's at +0.21% and the UK 1.41%. NYMEX WTI oil at $92.31, Gold at $1806 and EUR/USD 1.1432, GBP/EUR 1.1840 and GBP/USD 1.3525.
The debate about WFH or working in the office is becoming stale and the use of OOO or Out Of Office has almost totally disappeared post Covid as workers are effectively never out of contact unless they switch themselves off. Out of the working and lifestyle choice debate has emerged clarity on one thing in particular and that is that most workers would rather have flexible hours rather than the choice of working from home or office.
On top of the surge in energy costs, comes the news that food price rises are set for increases of approximately 5% in the next 3 months which was confirmed by Tescos yesterday. Food represents about 9% of household spend.
The German car maker is forecasting a bumper 2022 despite the global electronic chip shortage. Interestingly Porsche seems to have made the brand jump from petrol to electric seamlessly with sales of the all electric and hybrid models outselling the iconic 911 petrol powered sports car synonymous with financial success and nicknamed the Stuttgart Express. However those hoping for some bargain basement offers on 911s should take a look at the nearly new prices which are as much as the list prices for new models due to demand.
It was this day in 1974 that American singer songwriter Barry White scored one of four golds for this song. Barry White packed a lot into his 58 years and his songs live on well after his departure from this world in July 2003. Here is Never Never Gonna Give Ya Up:
Baby, baby, baby, baby
Uh
Oh baby
Oh baby (keep on)
My baby (keep on doin' it)
(Right on) mm-mm-mm
(Right on doin' it)
You got it together (baby, keep on)
Oh, you got it together baby (right on)
(Keep on doin' it) gotta get it baby, oh, gotta get it
Mm-hmm (my, my, baby, keep on)
I swear you got it together baby (keep on, keep on)
Whatever, whatever
Girl, I'll do it
Forever and ever, yeah, yeah, yeah, yeah
I'll see you through it
I've got to keep you pleased in every way I can
Gonna give you all of me as much as you can stand
Make love to you right now, that's all I want to do
I know you need it, girl, and you know I need it, too
'Cause I found what the world is searching for
Here, right here, my dear
I don't have to look no more
And all my days
I've hoped and I've prayed
For someone just like you
Make me feel the way you do
Never, never gonna give you up
I'm never, ever gonna stop
Not the way I feel about you
Girl, I just can't live without you
I'm never ever gonna quit 'cause
Quittin' just ain't my shtick
I'm gonna stay right here with you
And do all the things you want me to
Whatever you want
Girl, you got it
And whatever you need
I don't want to see you without it
Discussion and Analysis by Humphrey Percy, Chairman and Founder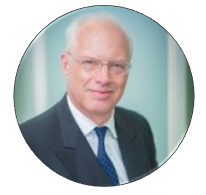 Click Here to Subscribe to the SGM-FX Newsletter