Good cheer for luxury brands with the release of Louis Vuitton results yesterday showing an increase of 18% in leather goods and fashion sales in Q4 2020. Tight cost control and some price increases have not blunted business which continues on line and demonstrates that if anyone wants to bet on this sector, buying shares in Bernard Arnault's LMVH Group would be worth considering. LVMH 2020 sales were EUR 44.6 Billion and profits EUR 4.7 Billion.
Can$ trading at 1.2695 v USD on some USD weakness and strong corporate earnings. With both equity markets and commodity markets trading so well-especially oil at USD53, the Can$ is a beneficiary.
Globally champagne sales fell from 300 million bottles in 2019 to 245 million bottles in 2020. Interestingly and it says plenty about the positive outlook of the Australian psyche that fed through to that market, sales there rose 14% whereas in France, UK and the USA sales fell by 20%. With restaurants and bars still mostly shut, 2021 will again be a tough year for champagne producers, but supermarket deals are indicating some offset already with people ready to shop on line for home consumption.
Some readers will remember the 1972 hit from British band the New Seekers which was also adopted by Coca Cola for their advertisement which became one of the best loved and memorable advertisement of all time. Lead singer Eve Graham despite being credited with a number of hits was, due to poor advice and consequently less success with her own commercial deal, on £80 a week before finally giving up in 1974 when the band split up. Here is the New Seekers gold hit, I'd Like to Teach the World to Sing:
I'd like to build a world a home
And furnish it with love
Grow apple trees and honey bees
And snow white turtle doves
I'd like to teach the world to sing
In perfect harmony
I'd like to hold it in my arms
And keep it company
I'd like to see the world for once
All standing hand in hand
And hear them echo through the hills
For peace throughout the land
That's a song I hear
Sing it along
Let the world sing today
Over and over
I'd like to teach the world to sing
In perfect harmony
La, la, la, la
To, do, do, do, do, do
La, la, la
I'd like to build a world a home
And furnish it with love
Grow apple trees and honey bees
And snow white turtle doves
(That's a song I hear)
I'd like to teach the world to sing
In perfect harmony
And I'd like to hold it in my arms
And keep it…
Discussion and Analysis by Humphrey Percy, Chairman and Founder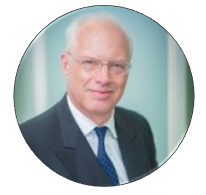 Click Here to Subscribe to the SGM-FX Newsletter