This week brought the "news" that Canadian real estate has been the beneficiary of the Harry and Meghan circus moving to Vancouver. And what was the evidence for this? The answer is that hits on the Rightmove site have increased by 70% in the past month: incontrovertible proof! Here at SGM-FX we scoff at this "fact" and put it down to nosy parkers including the world's press hounds trying to catch a glimpse of where H&M are holed up and looking to see how much "the secretive" Russian oligarch paid for the Vancouver Island spread. Meanwhile the Canadian Dollar also known as the Loonie after the duck-like looking bird, has mostly remained in the 0.75-0.80 range versus the USD over the past 5 years – nice to see that the Loonie at least is keeping its feet on the ground!
Mattel, the famous manufacturer of the Barbie Doll has announced the launch of a new inclusive range featuring dolls with vitiligo ( wassat I hear you ask, and ok I had to look it up too- it means a skin condition involving loss of pigment) , no hair and prosthetic limbs. There is also a red headed Ken addition where 170 new models have been added to the range in the past 5 years. In 2019 the best Barbie seller was a curvy model (female) with an Afro hairstyle. In case you are wondering there are now 5 Barbie body types, 22 skin tones, 76 hairstyles, 94 hair colours and 13 eye colours. Ken only has 4 body types, 13 skin tones, 22 hair colours and 9 eye colours -so it really is not a man's world when it comes to dolls. Before you pooh pooh all this, toys are big business with Mattel clocking up gross annual sales of over USD 6.6 Billion. Canny SGM-FX collector Graham has a number of Ken Dolls stashed in his garage just waiting for mullet hairstyles and flared jeans to come back in….
Happy 80th birthday to Katharine Ross, the American actress who firstly wowed Dustin Hoffman in The Graduate, 1967 before starring opposite Paul Newman and Robert Redford in Butch Cassidy and The Sundance Kid (1969). Her career was more successful than her first 4 marriages which averaged less than 4 years each, but her 5th marriage to fellow actor Sam Elliott has been a keeper at 36 years. Between them they are worth USD 15 Million and they are both still working and sometimes acting together at the Malibu Playhouse, if you are in the Los Angeles area.
Discussion and Analysis by Humphrey Percy, Chairman and Founder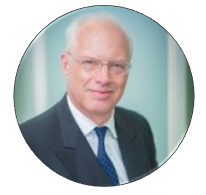 Click Here to Subscribe to the SGM-FX Newsletter