Libra: Digital Currency in Doubt?
PayPal pulling out of Facebook's initiative to create a global digital currency is a key signal to the remaining members of the project which have each pledged but not paid the $10M joining fee. Watch for MasterCard and Visa to see if they follow PayPal. If they do, as seems likely, given the regulatory reservations expressed, it will mean that Facebook, Uber and Spotify will be looking vulnerable and exposed without the main payments players. It may sound attractive to bypass the global monetary system and its expensive plumbing, but when it comes to it, people prize safety ahead of being seen to be innovative with their hard earned money.
Hong Kong or Fragrant Harbour:
Spending this weekend in Hong Kong has felt worse following Carrie Lam's pre-recorded remarks and her announcement of a ban on face masks. The Mass Transit Railway (MTR) is shuttered, 28 shopping malls have also been closed and the streets in the Central Business District are alternatively eerily silent or reverberate with clashes between police and demonstrators. The Hang Seng Index does not like the situation and there is no sign of engagement with protesters by the government. Demonstrators are mostly young and well educated and demand answers to questions that determine their future. The HK Government building water filled barricades around key buildings is not an approach that is working. Hong Kong has 17 public holidays each year and today is one of them. Unfortunately further clashes are likely.
Wheels of Fire: Farewell: Ginger Baker, ace drummer.
Readers who were there in the 1960s and may be hazy about some aspects of the decade of free love and flower power will however remember super group Cream whose members Eric Clapton, Jack Bruce and Ginger Baker were at the forefront of the British rock phenomenon and spawned a number of other world class bands as well as influencing legends such as Led Zeppelin. Those who remember Ginger Baker's epic drum solos fuelled by his ingestion of copious amounts of alcohol and amphetamines would not have wagered much on Ginger reaching 80 years of age. Cream sold 15 million records but indirectly fuelled a vast number of spin off record sales and consequently big money for band members. Ginger Baker led a full life and consequently was (only)worth $2M upon his death yesterday, Jack Bruce died of liver disease in 2014 but still notched up $20M when time was called on him but Eric Clapton who remains in relatively good health after an equally full life including years on heroin, is conservatively worth $300M.
Discussion and Analysis by Humphrey Percy, Chairman and Founder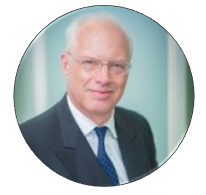 Click Here to Subscribe to the SGM-FX Newsletter