With US markets closed for the Labor Day holiday which was first celebrated 130 years ago targeted to get safer working conditions and fairer wages for US workers, apart from being an opportunity for markets to catch their breath after a frenetic few weeks/months, it marks the start of the key period up to Thanksgiving Day in November when it will become apparent as to how the Federal Reserve is doing to battle inflation while not causing a deep recession. With wage growth(5%+) and inflation numbers (8.52%) both showing flashing red on the dashboard, the tight employment market (unemployment 3.5%)suggests that the Federal Reserve can, and will, go further to quash inflation while knowingly causing a short sharp economic slowdown.
EUR/USD 0.9950.
At 1230 London time today, Sir Graham Brady will announce the new PM who is widely believed to be Liz Truss-even her opponent Rishi Sunak seemed to accept that fact when he was interviewed yesterday. With outgoing PM Boris Johnson preparing to journey to Balmoral, Scotland to resign to the Queen while remaining uncharacteristically discrete about where the removal lorries are taking his chattels from 10 Downing Street, speculation is that BJ will earn at least GBP 10 million in the next year by writing and speaking. This was confirmed by one Conservative peer yesterday who described Boris' immediate priority as "putting some hay in the loft." Past and present marriages plus children from both married and extra curricular life have taken their toll on his own funding position, so rather like UK plc, Boris Johnson needs to increase productivity and reduce borrowing before boosting reserves. Meanwhile the gossip is that he has lashed out GBP 3.5 million on a house in Herne Hill, South London, an area no more than 15 minutes on a bike to Westminster for BJ, in case he wants, to mount a comeback to front line politics once he has sufficiently filled up the loft with hay.
GBP/EUR 1.1550.
Now here's a statistic to warm an optician's heart if that is not a contradiction in terms, and also one that offers an investment opportunity for savvy market operators: 80% of 20 year olds in Asia today have deficient eyesight and require glasses. Whether this is due to insufficient time spent out of doors exercising rather than in darkened rooms reading books or doing screen study , or playing computer games is unclear. But whether it's laser, glasses or contact lenses, it's a colossal market looking for solutions.
USD/CNY 7.9380.
Not much in the recent news about this badly treated industry following the empty promises of the post Brexit UK government that, freed from the shackles of the EU, UK fishermen would be able to regain their lost business and enjoy protection from foreign trawlers taking the rich pickings in the waters around the coast of Britain. Grimsby, UK once a huge fishing port now has 20 working trawlers. In the 1930's Grimsby with more than 900 trawlers had the largest fishing fleet not just in the UK, not just in Europe, but in the world. GBP/USD 1.1505.
Back in 1965, the Rolling Stones glamorously flew to Los Angeles, California to record this smash hit for the band despite Keith Richard opining: "I never dug it as a record."
I live in an apartment on the ninety-ninth floor of my block
And I sit at home looking out the window
Imagining the world has stopped
Then in flies a guy who's all dressed up just like a Union Jack
And says, "I've won five pounds if I have his kind of detergent pack"
I says, "hey, you, get off of my cloud
Hey, you, get off of my cloud
Hey, you, get off of my cloud
Don't hang around 'cause two's a crowd
On my cloud, baby"
The telephone is ringing
I say, "hi, it's me, who is there on the line?"
A voice says, "hi, hello, how are you?"
"Well, I guess I'm doin' fine"
He says, "it's three a.m., there's too much noise
Don't you people ever want to go to bed?
Just 'cause you feel so good
Do you have to drive me out of my head?"
I says, "hey, you, get off of my cloud
Hey, you, get off of my cloud
Hey, you, get off of my cloud
Don't hang around 'cause two's a crowd
On my cloud, baby, yeah"
Discussion and Analysis by Humphrey Percy, Chairman and Founder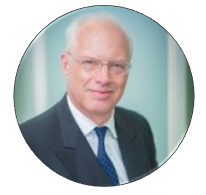 Click Here to Subscribe to the SGM-FX Newsletter