King Dollar
Tired if not exhausted USD bears have begun to stir once again. The narrative is that with US interest rates having peaked and USD having enjoyed a long period of strength against all currencies including and especially Emerging Market Currencies, the USD's time is up and the USD is now in long term decline. Respected hedge funds and investment banks are included on this side of the argument, but despite USD having weakened 12% versus JPY and 11% versus EUR in the past 4 or 5 months, the case for this marking the start of a long term down trend in USD is not clear cut. Firstly USD interest rates may well have to go higher than anticipated which will make USD even more attractive than it currently is to hold. Secondly the current geopolitical stresses including both China and Russia do not seem likely to be swiftly resolved nor are likely to evaporate which makes USD's role as safe haven currency of choice look unchanged. EUR/USD 1.0550.
US Inflation Broken Down
US policy makers focus on PCE or Personal Consumer expenditure to understand what is driving inflation. Economists like to focus on core inflation which strips out energy and food because they are judged to be too volatile and therefore misleading indicators. Inflation is then divided up into Supply Driven and Demand Driven components with items that are neither or are unclear simply lumped into Ambiguous.
Supply is largely due to labour shortages and Demand is due to consumers increasing their spending on Products and Services. Of the approx 5% US core inflation as at December 2022, 2.3% is Supply and 1.7% Demand with 1% Ambiguous. With labour shortages dominating the inflation debate, markets should not be surprised if the Federal Reserve is less than eager to cut interest rates within the timetable that is currently anticipated.
GBP and Holidays
If, in this current particularly bitter Northern European weather, your mind is turning to planning a sunshine holiday, you will be interested to know which holiday destination country your British Pound will go furthest at present. With GBP up a whopping 25% in the past year versus Turkish Lira due to its government's economic policies having been given a resounding raspberry by international investors, it makes Turkey a strong contender for bookings given its long coastline and climate. However British bargain hunters can find an even more attractive currency where there Pound goes much much further even than Turkey. Exactly a year ago, GBP 1 would have bought Egyptian Pounds or EGP 20. Today the price is GBP/EGP 36. So while other countries such as South Africa remain cheap and have become even better value, it is Egypt with all its multiple attractions that offers the best value to GBP based holiday makers.
Breakfast Food Sin Bin
Here's one to start the week: the most unhealthy dirty dozen of breakfast foods contains some entirely predictable entries: Pancakes, Hash Browns, Bagels, Muffins, Buttered Toast and Processed Meats but also some surprises: Avocado on toast, cereal bars, low fat yoghurt, sugary cereals and bananas. However top prize for unhealthiness goes to "biscuits and gravy" which is very big in the Deep South of the USA despite being of limited nutritional value and claims many lives every year due to its cancer giving nitrate content and also its artery blocking saturated fat. In case you are wondering, that Glaswegian staple, the battered Mars Bar did not even get a mention.
Baby One More Time
It was of course this day in 1999 that Britney Spears, she of pop, electro pop and dance pop fame made it to Number One in the UK with this song. 
Oh baby, baby, how was I supposed to know
That something wasn't right here
Oh baby, baby, I shouldn't have let you go
And now you're out of sight, yeah
Show me how you want it to be
Tell me baby 'cause I need to know now, oh because
My loneliness is killing me (and I)
I must confess I still believe (still believe)
When I'm not with you I lose my mind
Give me a sign
Hit me baby one more time
Hit me baby one more time
Oh baby, baby, how was I supposed to know
That something wasn't right here
Oh baby, baby, I shouldn't have let you go
And now you're out of sight, yeah
Show me how you want it to be
Tell me baby 'cause I need to know now, oh because
Discussion and Analysis by Humphrey Percy, Chairman and Founder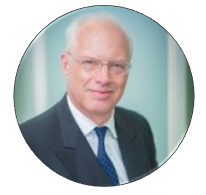 Click Here to Subscribe to the SGM-FX Newsletter