Japan
A jump in the Japanese Yen amid signs from Japan that consumers are starting to spend more which in turn is encouraging manufacturers to raise their prices for the first time in decades. This may just be the catalyst for the Bank of Japan to begin dismantling its gravity defying easy money conditions policy. Maybe. But the market is beginning to think so.
USD/JPY 139.40.
Canary Wharf
That normally excellent paper the Wall Street Journal yesterday published a story saying that the 30 year old London business district was feeling the pain as corporate clients flee, people work from home and firms relocate to "buzzier areas." There may be something to the relocation story since firms always come and go, but the WSJ writer should have been in CW yesterday evening as I was: walkways as full as pre pandemic, shops bursting with bag carrying customers and bars and restaurants packed. WFH advocates are fewer and further between these days and yes some buildings are being converted from business to residential use, but that is a further example of the London business districts constantly reinventing themselves.
GBP/USD 1.2960.
Global Beer Consumption by nation
One of those tables that both confirms and surprises. At the top stands the Czech Republic with an annual per capita beer consumption of 136 KG. Beer consumption for the uninitiated is quoted in KG, but 1KG of beer is equivalent to 1.01 litres so it is easy to equate. Next is Ireland with 124, followed by Austria at 102, Germany at 94 and Poland at 93. So where is the UK with its lowly international reputation for hooligan alcohol fuelled behaviour? The answer is at number 35 with 56 KG. Maybe lightweight on the beer but that means that unhealthy strong spirits including shots make up the remainder of the UK's bingeing.
GBP/EUR 1.1750.
Sailing
This day in 2007 Rod Stewart was awarded the OBE by the then Prince Charles for his services to music. It would be another 9 years until he was made a Knight Batchelor in 2016: Sir Rod.
 
I am sailing
I am sailing
Home again
'Cross the sea
I am sailing
Stormy waters
To be near you
To be free

I am flying
I am flying
Like a bird
'Cross the sky
I am flying
Passing high clouds
To be near you
To be free

Can you hear me? Can you hear me?
Through the dark night, far away
I am dying, forever crying
To be with you, who can say

Can you hear me? Can you hear me?
Through the dark night, far away
I am dying, forever crying
To be with you, who can say?

We are sailing, we are sailing
Home again
'Cross the sea
We are sailing
Stormy waters
To be near you
To be free
Discussion and Analysis by Humphrey Percy, Chairman and Founder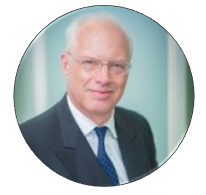 Click Here to Subscribe to the SGM-FX Newsletter