As classicists among our readers will recall, Janus was the Roman mythological god of the entrance and so January is therefore named for being the doorway into the new year. A long winded way of saying Happy New Year from all of us at SGM-FX! Here's wishing all of our clients a healthy, enjoyable and successful 2021.
With all markets having enjoyed the long New Year weekend, there is little to flag, but it is worth noting that Bitcoin has enjoyed a big run up in the past few days having suffered a Christmas wobble followed by a rally from $18,000 to over $34,000 yesterday. Currency pairs GBP/USD and EUR/GBP have both seen GBP moved up late on Thursday night on little business and it will be worth watching to see whether those Sunday evening levels of 1.3672 and 0.8932 are sustained when London opens. WTI oil at $48.62 reflects the optimism of a bounce back in the global economy in 2021 offset by the expectation(still) that OPEC will increase daily oil production as soon as possible. EUR/USD a bit stronger at 1.2265. So in summary it's more of a USD weakness picture this morning.
Global production amounts to 300 tonnes a year and whereas the Caspian Sea is the place that most people associate with caviar, one third of global production now comes from China. 300kms south of Shanghai lies Qiandao Lake which is translated as 1000 islands lake. This is where caviar producer Kaluga Queen founded in 2005 is located which supplies caviar to more than 25 countries under the brand King's Fine Food. Before the more epicurean food snobs among our readers(!) dismiss Chinese caviar from Qiandao, it is worth knowing that both Fortnum and Mason and Harrods stock that caviar. Those wanting to board the Roaring Twenties market train might consider buying the shares as Kaluga Queen intends to IPO in 2021 at a valuation of USD 800 Million. Alternatively if anyone has any money left after Christmas, 50 grams of Kaluga Queen will set you back GBP57 unless of course you go for top of their range Beluga which will cost you GBP 1024….and that's before you complement it with a bottle of Krug Champagne at a bargain GBP150!
Back on this day in 1969 British soul band, The Foundations which was the first British band to adopt the Motown sound had a hit with this feel good number that is still a regular feature on the world's airwaves :
Build Me up Buttercup
Why do you build me up? (Build me up)
Buttercup baby, just to let me down (let me down)
And mess me around and then worst of all (worst of all)
You never call baby when you say you will (say you will)
But I love you still, I need you (I need you)
More than anyone, darlin'
You know that I have from the start
So build me up (build me up)
Buttercup, don't break my heart
"I'll be over at ten", you told me time and again
But you're late, I waited around and then (bah-dah-dah)
I run to the door, I can't take any more
It's not you, you let me down again (hey, hey, hey!)
Baby, baby, try to find (hey, hey, hey!)
A little time and I'll make you happy (hey, hey, hey!)
I'll be home, I'll be beside the phone waiting for you
Ooh-oo-ooh, ooh-oo-ooh
Discussion and Analysis by Humphrey Percy, Chairman and Founder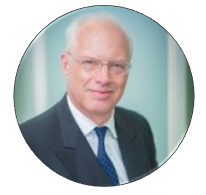 Click Here to Subscribe to the SGM-FX Newsletter