Jackson Hole
As the world's top economic policy makers gathered last weekend to pow wow in the Wyoming ski and leisure resort, they must have been or rather should have been struck by the gulf that separates the haves and have nots in that microcosm of America. Teton County, which is where JH is located, according to the US Bureau of Statistics has the top 1% earning a dizzying average of USD 22.5 million whereas the median income is $94,000. The cost of the average house has risen from $2.5 million pre Covid in 2019 to today's $5 million. So the 525 basis points of rate hikes, the two years of high inflation and the steep cost of living rises may not have affected the top end of Teton County, but for the majority middle and lower orders, where the Federal Reserve goes next with the US economy will be fundamental to their wellbeing. So not just the world's market watchers but the legions of waiters, drivers, cleaners and general staff in Jackson Hole will still be sifting through the tea leaves for clarity on what the great minds have concluded.
EUR/USD 1.0785.
Charles Billich
Now 88 years of age the Croatian artist famed for his drawing, painting and sculptures has enjoyed success at his Rocks Gallery in Sydney, Australia for more than 40 years. Having met his wife Christa Billich thirty years ago in Sydney, I was struck by the force of her personality and sheer business acumen. I was also unable to resist her selling technique which ended up with me buying four large Charles Billich prints. While Charles turned out his art, Christa ensured world wide demand and distribution and of course fame for Billich.
USD/AUD 1.5610.
Recession versus Inflation
According to JP Morgan which is an official adviser to the UK Chancellor Jeremy Hunt, the only way to tame inflation is by a recession. While that is what many fear, if it is that straightforward, why have we been treated to endless commentary about the Goldilocks economy-not too hot, not too cold- for all these long months?
GBP/EUR 1.1640.
Water Under The Bridge
Picture it: Adele in full flow singing this number on Monday night at the Colosseum at Caesars palace where she is finally discharging her obligations under her Las Vegas residency. Then she stops. Why? the large audience wondered. It turned out she was concerned that one of her fans was being "bothered" by a security guard who quite rightly was encouraging him to sit down seeing as how it was a seated show. Irritating on a number of fronts for the audience but especially so for those trying to see the show when Adele told the fan he could indeed stand up (and block those seated behind him).
GBP/USD 1.2565.
Sailing
If you were around in 1980 and at that time were listening to the radio(wireless for older readers) you would instantly recall the falsetto vocals of US singer Christopher Cross with this song which went to Number 1 this day 43 years ago.

Well, it's not far down to paradise
At least it's not for me
And if the wind is right you can sail away
And find tranquility
Oh, the canvas can do miracles
Just you wait and see, believe me

It's not far to never never land
No reason to pretend
And if the wind is right you can find the joy
Of innocence again
Oh, the canvas can do miracles
Just you wait and see, believe me

Sailing
Takes me away to where I've always heard it could be
Just a dream and the wind to carry me
Soon I will be free

Fantasy
It gets the best of me
When I'm sailing

All caught up in the reverie
Every word is a symphony
Won't you believe me?
Discussion and Analysis by Humphrey Percy, Chairman and Founder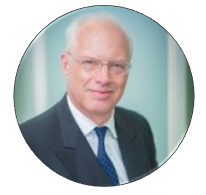 Click Here to Subscribe to the SGM-FX Newsletter