The life of the Iranian drug smuggler can be short, brutish and complicated. Last week off the coast of Dubai when faced with interception by a US patrol boat, 5 Iranians set fire to their stash on board their vessel which unfortunately was a traditional sailing boat made of wood. Things did not work out well for the smugglers despite the USS Sirocco rescuing them while at the same time confiscating 1,745 KG of hashish, 500 KG of methamphetamine and 30KG of heroin valued in total at USD 14.7M. This represented only half of their cargo, and the unlucky Iranians were forced to watch the other half go up in smoke together with their dhow which subsequently sank. All involved returned to port on a high-apparently.
Obviously an artificial tree must be more sustainable than chopping down a real one, decorating it and then 3 weeks later consigning it to the bin men or a bonfire? Not so. Only if you pack up your artificial tree and store it carefully for the following year…and the next and the next; in fact for a minimum of 7 years. Not only the manufacturing process but the transportation probably from China all add up to artificial trees not being that carbon neutral at all. Renminbi impervious: USD/CNY at 6.3750
News that Russia has levied and Facebook has paid a fine for "illegal activities" of Roubles 17 million or USD 229,000 is hardly worthy of attention, but closer examination shows that this is tactical on the part of both Russia and Facebook. Watch this space for future "illegal activities" to be compensated by Facebook agreeing to pay a percentage of their annual Russian revenues going forward.
In this, the season of riddles in crackers, thanks to one of our clients who (positively or even boosterishly) has pointed out to us that the anagram of Omicron is…….moronic.
Bruce Springsteen broke the record for the highest earning concert act in 2003 when his gritty vocals earned him USD 115.9M. Still going strong aged 72 and best known currently for his friendship with President Obama, here is one of his best known songs, Thunder Road:
The screen door slams, Mary's dress sways
Like a vision she dances across the porch as the radio plays
Roy Orbison singing for the lonely
Hey, that's me and I want you only
Don't turn me home again, I just can't face myself alone again
Don't run back inside, darling, you know just what I'm here for
So you're scared and you're thinking that maybe we ain't that young anymore
Show a little faith, there's magic in the night
You ain't a beauty but, hey, you're alright
Oh, and that's alright with me
You can hide 'neath your covers and study your pain
Make crosses from your lovers, throw roses in the rain
Waste your summer praying in vain
For a savior to rise from these streets
Well now, I ain't no hero, that's understood
All the redemption I can offer, girl, is beneath this dirty hood
With a chance to make it good somehow
Hey, what else can we do now?
Except roll down the window and let the wind blow back your hair
Well, the night's busting open, these two lanes will take us anywhere
We got one last chance to make it real
To trade in these wings on some wheels
Climb in back, heaven's waiting down on the tracks
Oh oh, come take my hand
We're riding out tonight to case the promised land
Oh oh oh oh, Thunder Road
Oh, Thunder Road, oh, Thunder Road
Lying out there like a killer in the sun
Hey, I know it's late, we can make it if we run
Oh oh oh oh, Thunder Road
Sit tight, take hold, Thunder Road
Discussion and Analysis by Humphrey Percy, Chairman and Founder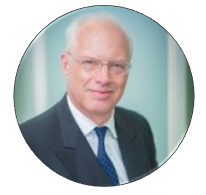 Click Here to Subscribe to the SGM-FX Newsletter