International Monetary Fund
With no sign of insouciance despite its 180 degree turn in a two month timeframe, the IMF yesterday reversed its downbeat if not disastrous forecasts for the UK and stated the UK is no longer heading for a recession and nor is it the weakest member of the G7 when it comes to economic prognosis. However the IMF (rightly) did say that the cost of living increases in the UK will continue to cause economic pain. You can turn it into the Olga Korbut of economics, but you can't ever take the gloom out of the IMF ! Nevertheless GBP firmer.
GBP/USD 1.2425
USA Debt Ceiling
Despite reassurance from POTUS that resolution is imminent to the USD 31.4 trillion debt ceiling disagreement thereby precluding the USA from paying its bills, with just 9 days to go, the market does not like the lack of a clear solution one bit. A major factor is that the other protagonist, House Speaker McCarthy, is saying that resolution is far from imminent.
EUR/USD 1.0785
New Zealand
For the first time ever the NZ sheep to people ratio has fallen below 5. Step back to the pastures in the 1980s and then the ratio stood at 22:1. In case you are wondering neighbouring Australia has a ratio of 3:1 sheep to Aussies. Baaaa.
GBP/NZD 1.9850
UK food prices
Still 17.2% higher than a year ago and no sign of them falling, the latest set of rises prompted PM Sunak in addition to his G7 participation, to hold a food summit last week. Without wishing to be gloomy, based on the (non) set of announcements out of it, do not expect the cost of your weekly shopping basket to fall anytime soon.
GBP/EUR 1.1515
Daydream Believer
This day in 1986 the then forever fresh faced and young Monkees kicked off a reunion tour at the Concord Hotel in the Catskills Mountains USA. Here is one of their finest songs:
Seven-a
What number is this, Chip?
Seven-a!
Okay, know what I mean, don't get excited man
It's 'cause I'm short, I know
Oh, I could hide 'neath the wings
Of the bluebird as she sings
The six o'clock alarm would never ring
But it rings, and I rise
Wipe the sleep out of my eyes
My shavin' razor's cold and it stings
Cheer up, sleepy Jean
Oh, what can it mean
To a daydream believer
And a homecoming queen?
You once thought of me
As a white knight on his steed
Now, you know how happy I can be
Oh, and our good times start and end
Without dollar one to spend
But how much, baby, do we really need
Cheer up, sleepy Jean
Oh, what can it mean
To a daydream believer
And a homecoming queen?
Discussion and Analysis by Humphrey Percy, Chairman and Founder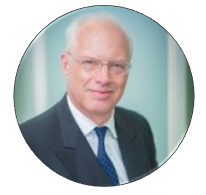 Click Here to Subscribe to the SGM-FX Newsletter