Owned by the Indian government, Indian Railways in normal times operates 20,000 trains a day, has revenues of USD 28 Billion per annum and employs 1.3 Million staff. India has committed to electrify 100% of the network by 2023 and be carbon neutral by 2030. For any of you who have travelled on the 40% of their trains that are still burning coal, this feels ambitious, but who knows?! This week Indian Railways have announced that they are converting 500 railway carriages into hospital wards and at a stroke will create 8,000 new beds, so maybe that carbon neutral target in 10 years time is indeed achievable. Meantime India is both wanting and getting more hospital bed capacity- courtesy of Indian Railways.
The story of how the sandwich was invented by John Montagu, 4th Earl of Sandwich who called for a late night snack of some meat between two pieces of bread is fairly well known. The trend caught on and pretty soon all of the aristocracy were ordering Sandwiches which then was a fad taken up by the rest of the populace. The Wall Street Journal described the sandwich as Britain's biggest contribution to gastronomy which shows a singular lack of appreciation by our American cousins for other terrific contributions including Toad in the Hole, Jam Roly Poly, Spotted Dick and Shepherds' Pie.
Moving on swiftly, the sandwich is facing a crisis with sales having fallen over the past 3 months in most cities by at least 50% and in London by 90%. Don't write it off too soon as it's a question of picking the sandwich bars that will survive such as, in our view at least, private equity owned Pret a Manger. Shares such as Greencore(down 24%) and Greggs are also worth following. Just in the UK, the industry is worth more than GBP 8 billion and employs more than 325,000-twice the Armed Forces and 5000 more than Tescos. Following the slur above from the WSJ, I researched the most popular sandwich in the USA, and the answer was grilled cheese. Unimaginative? Enough said!
It was this day in 1971 that her album Tapestry went to Number 1 in the USA and stayed there …..for 15 weeks. Aged 78, 4 times married but now single and worth in excess of USD 70 Million, Carole KIng is batting on singing and writing , but Tapestry still has the definitive collection of her very best songs Including: You've Got a Friend
When you're down and troubled
And you need some love and care
And nothing, nothing is going right
Close your eyes and think of me
And soon I will be there
To brighten up even your darkest night
You just call out my name
And you know wherever I am
I'll come running, to see you again
Winter, spring, summer or fall
All you have to do is call
And I'll be there
You've got a friend
Discussion and Analysis by Humphrey Percy, Chairman and Founder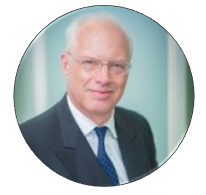 Click Here to Subscribe to the SGM-FX Newsletter