This weekend could have delivered a Brexit victory for the UK Government of the decisive nature of the England Lions' victory over the Wallabies. It was not to be. After 5 1/2 hours of debate, there was a palpable sense of disappointment from all in Westminster that the Letwin Amendment had managed to frustrate a Meaningful Vote on the UK Government's deal to exit the EU. GBP rallied on Saturday evening on the basis that this further shored up the Benn Act which prevents the UK leaving the EU without a deal. So the agony continues as the EU deliberates as to how to respond to a reluctant application by the UK for a further extension.
Qantas 19hours 6 minutes non stop NYC to Sydney Flight: Things to do(or not)
This weekend saw the test flight which will monitor various behaviours and effects on passengers of knocking 2-5 hours off the route by not stopping either in Dubai or Singapore. Those who take the London to Perth non stop Qantas flight will tell you that that flight is not only very very long but also completely in the dark. Food due to weight and storage is more bland than normal, entertainment wears thin as there are not that many films that you can watch back to back. SGM-FX's James is saving up as he has reached the dubious conclusion that surely on a 20 hour flight he has at least a decent chance of joining the mile high club!
Hey did you happen to see the most beautiful (City)in the world?!
Yes the judges have spoken: Paris, NYC, London, Venice and Vancouver followed by Rome, Barcelona, San Francisco, Sydney and Cape Town are the top 10 most beautiful global cities. Quite why Chicago is at 25 and Beijing at 49 is of course down to the selection committee, but there is plenty to debate about in the order of the official top 50 released this weekend. For example, Cartagena, Colombia at number 44 surely deserves a raised eyebrow. Much of it is preserved intact following the capture and looting of the city by Sir Francis Drake in 1586.
Discussion and Analysis by Humphrey Percy, Chairman and Founder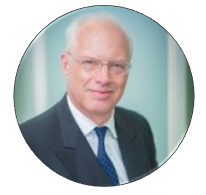 Click Here to Subscribe to the SGM-FX Newsletter