Hospitality Sector
In July this year UK Chancellor Rishi Sunak came up with a novel way to get diners to return to cafes and restaurants with his Eat Out to Help Out Scheme. But as time goes on, restaurants are needing to become more inventive and this week the winner (so far) has been London Mayfair based Peruvian restaurant Coya which fortunately for non plutocrats has an excellent off shoot in the City of London in Throgmorton Street. Here's a deal for the quietest night of the week which Coya have named Sommelier Monday: Available on red and white wines only, bottles listed between £80 – £200 will be available at 40% of the normal price, and wines priced above £200 will be reduced by 20%.
So for example what would on other nights be a GBP 100 bottle of wine can be enjoyed for GBP 40 on a Monday. Two things which make this worth taking up: first off the food in Coya is exceptional and secondly the wine list is first rate.
Eyes down…and they are off…tomorrow night
Tomorrow marks the first of the debates between the two US Presidential candidates and the markets are a bit jittery as this first debate will count for quite a lot: Apple for example would benefit from a Biden victory as the perception at least is that he will be less confrontational towards China than Trump. For those of you who doubt the relevance of this first 2020 debate, cast your minds back to the first debate between Hilary Clinton and Trump in 2016: the next day the Mexican Peso appreciated by 2% versus USD. Broadly there are sector and individual stock judgments to be made and while Trump is seen as good for some sectors that will benefit from less of an interventionist President under Trump, others are seen as more likely to benefit under Biden such as solar. Polls put a Biden victory at a 53% probability down from 61% a month ago. And that Mexican Peso? In the past 3 sessions it has already strengthened v USD by 1.3%!
September 28: Birthday of Confucius
Born this day in 551 BC and living to the age of 72, Confucius has had and continues to have not just a Chinese but a devoted global following more than 2500 years later. Here is an example of just why with one of his many sayings:
"A great man is hard on himself; a small man is hard on others."
SGM-FX's Client Desk Head, Charles Porter has taken this on board and leads his desk by example having risen at 5am this morning to deliver his commentary on the world's currency markets on Talk Radio.
Lets hope the rest of his team do not plan to embrace the other notable anniversaries for today September 28: it is also Ask a Stupid Question Day and Drink Beer Day. Charles' colleagues should be mindful that there is only so much greatness to go around and a lack of sleep tends to make all of us smaller…much smaller!
Discussion and Analysis by Humphrey Percy, Chairman and Founder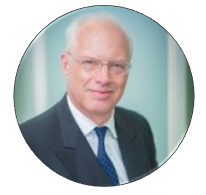 Click Here to Subscribe to the SGM-FX Newsletter