HM Queen Elizabeth ll 1926-2022- Rest In Peace.
With our great thanks, great affection and huge respect to Her Late Majesty Queen Elizabeth ll for a long life well lived, and for her unfailing duty in service of our nation.
The ECB increased its key lending rate by 75BPs which, while expected, still represents a big and unprecedented jump and is a clear admission that the time for European leadership complacency on inflation is well and truly over. Other messages from ECB President Lagarde was that markets should expect further rate rises and that they were concerned about price rises spreading further than energy and food plus the recent and continuing EUR weakness.
Apart from hitting the 2022 news by playing host to the recently MFSA authorised SGM-FX Malta Ltd allowing us to develop new business in the EU, Malta is also leading the way by becoming the first European country to legalise the growing and possession of cannabis for personal use. Before you reach for your keyboard to point out that cannabis cafes have long been part of Dutch culture, cannabis is tolerated rather than legal in the Netherlands. Other European countries vying with Malta to adopt the legalisation of cannabis are Luxembourg and Portugal, but just like SGM-FX in foreign exchange, Malta is a leader of this particular pack. EUR/USD 0.9945.
Until the end of 2019 and the onset of Covid, life expectancy in the USA across white, black and Hispanic people had been rising by a few months each year reaching a high of 79 years. That has now fallen sharply back to 76 years. While Covid of course has been the prime reason for this marked reduction, it also indirectly exposed other factors further including poverty, lower quality and less accessible health care, poverty rates and lack of water infrastructure. USD/JPY 144.05.
Home of the famed Balti Triangle that has provided some of the best and most keenly priced curries to date, the curry houses are in an invidious position facing raising their curry prices to £25-30 or the alternative of trading at a loss and consequently, closure. Like all restaurants and hospitality outlets, curry houses face an uncertain future and have hung on every word of new PM Truss' energy package which offers businesses a 6 month support package over winter. GBP/USD 1.1525
Can it really be as far back as this day in 1971 when John Lennon released his album Imagine? The short answer is yes! Although it only reached 76 in the Greatest Albums of All Time chart, the album and in particular the song of the same name have become enshrined in global pop culture:
Imagine there's no heaven
It's easy if you try
No hell below us
Above us, only sky
Imagine all the people
Livin' for today
Ah
Imagine there's no countries
It isn't hard to do
Nothing to kill or die for
And no religion, too
Imagine all the people
Livin' life in peace
You
You may say I'm a dreamer
But I'm not the only one
I hope someday you'll join us
And the world will be as one
Imagine no possessions
I wonder if you can
No need for greed or hunger
A brotherhood of man
Imagine all the people
Sharing all the world
You
You may say I'm a dreamer
But I'm not the only one
I hope someday you'll join us
And the world will live as one
Have a Great Weekend!
Discussion and Analysis by Humphrey Percy, Chairman and Founder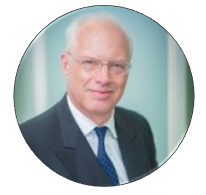 Click Here to Subscribe to the SGM-FX Newsletter