News that China is considering the nomination of Shenzhen as a business centre is an unequivocal message to Hong Kong: continuing civil disturbance will be punished. Shenzhen is already a major city with a population of 12.5 million located on the east bank of the Pearl River Estuary on the coast of Guangdong province. Most pertinently it is 15 minutes by high speed train from…Hong Kong. It is worth looking back to 1989 when the then Chinese leader, Deng Xiaoping, the successor to Mao Zedong and the leader credited with giving China capitalism took decisions on his own having only consulted some unelected friends and without reference to the wider Communist Party. On 17-5-89 Deng advised Premier Li Peng that martial law would be declared and troops would be positioned on the streets of Beijing to suppress the burgeoning rebellion that we remember loosely as "Tiananmen Square". Li Peng dutifully informed the world that Deng had decided on those actions that morning.
30 years later, decisive and life changing decisions can still be made by the President of the Peoples Republic of China and the General Secretary of the Communist Party of China, Xi Jinping which involve a very small number of the 90 million members of the Party.
We have written before about palladium and how gangs are removing catalytic converters from cars for the palladium by night in suburban streets. Car manufacturers have been exacerbating the demand for this scarce metal by buying up the dwindling supplies that have been stockpiled. To start off with it was good business for the traders: sell spot at a sufficient price to warrant the risk and borrow it while waiting for production to enable delivery. Bad news for those naked short sellers: last week the 1 month finance rate or lease rate (as the metal market calls it) stood at 21% on Thursday. On Friday that rate went to 27% and this week it is now 36%. To remind you, palladium stood at $1,250 per ounce a year ago. Today the price is $2,500. Over the same time frame global physical supplies of palladium available for delivery have fallen from 3.2 million Ounces to 0.8 million Ounces. Not a good time to be short: a classic market squeeze: ouch!
The Chinese are clearly keen to distract themselves from the swine flu epidemic that has caused pork prices to rocket in the past year. Near Chongqing (and since I was last there), Meixin Red Wine Town has built a 68 metre tower with a bungee jump in a new theme park. This week to inaugurate the attraction, a 75KG pig was dressed in a purple cape and with its legs lashed together and squealing in terror the luckless animal was launched off the top of the tower. "It was" explained a park spokesman, " just a bit of entertainment." Not much fun for the porker, but maybe if he fancies it as "entertainment", the spokesman should don the purple cape and try it himself!
Discussion and Analysis by Humphrey Percy, Chairman and Founder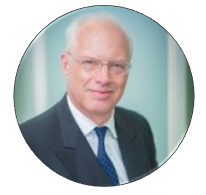 Click Here to Subscribe to the SGM-FX Newsletter