Hin Leong Trading Pte, Singapore
This oil trader has notched up losses of a magnitude which are still unclear despite having declared profits of SGD 78.3M which is just over USD50M up until October 2019.
Founder and Director O.K. Lim "instructed the company"-no not sure how that works either- to suppress the trading losses including a recent SGD 800M futures trading loss.
23 banks are owed SGD 3.85 Billion or USD 2.7Billion and have asked for a moratorium for 6 months while the true financial position of the company is established. Unknown losses of this type and likely size will have a wide reaching knock on ripple effect across Asia and beyond.
Traditional wisdom (what's that these days?!) stipulates that when the world faces a crisis whether economic or military, traditional and fearful newbie investors buy gold and Swiss Francs (CHF). Looking at the 10 year chart the last time gold was at these levels was in September 2001 when it peaked at $1896. Currently gold is at $1689 which sharp eyed conspiracy theorists will point to triumphantly as "evidence" that it means something -because the numbers are the same, albeit transposed.
What it "means" I beg to differ is as follows: apart from nothing, clearheaded market practitioners will realise that gold would be much higher save for one pertinent factor: dearth of buyers. The reason for that is that India which is the second highest single buyer of gold after China, normally consumes almost 700 tonnes of global production annually. This year that amount of Indian consumption will be less than halved as weddings and festivals have been shelved. So while gold will remain high by recent standards, it is unlikely to increase by more than 10% from current levels.
Now for the CHF: currently USD 1 buys approximately CHF 0.97. In the past 10 years CHF has spiked to a high of CHF 0.72 exactly 10 years ago in April 2010 and to a second high of CHF 0.87 in January 2015. Other than that CHF has traded in a range of CHF 1.03 to CHF 0.93. Not because of the Swiss Government's assertion last week that the Swiss economy will out perform the rest of Europe(!), but rather more that both chartists and historians will look to buy CHF as a defensive store of value in uncertain times, will likely see the CHF strengthen in the next few months.
John Illsley (Dire Straits band founder and bassist 1977-1995)
Alive and well before you start worrying and a sprightly 70 years. Improbably he appeared in an otherwise dull but scenically fabulous (especially in current circumstances) Rick Stein in France episode screened on Friday night on BBC. Here is part of one of Dire Straits' finest songs from the 1982 album of the same name:
Love Over Gold
Dire Straits
You walk out on the high wire
You're a dancer on thin ice
Pay no heed to the danger
And less to advice
Your footsteps are forbidden
But with a knowledge of your sin
You throw your love to all the strangers
And the caution to the wind
And you go dancing through doorways
Just to see what you will find
Leaving nothing to interfere
With the crazy balance of your mind
And when you finally reappear
At the place where you came in
You've thrown your love to all the…
Discussion and Analysis by Humphrey Percy, Chairman and Founder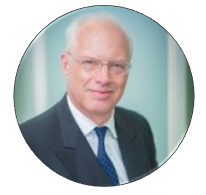 Click Here to Subscribe to the SGM-FX Newsletter