Half Term Report for US-China Trade Deal
It all seems a long time ago but Phase 1 of the US-China trade deal was inked on January 15 and now the two sides plan to sit down to evaluate performance under the agreement on agricultural and manufactured goods and energy and services. Covid and the new security law in Hong Kong have overshadowed the entente reached 7 months ago. Since the end of July when USD/CNY breached the important 7 level, CNY has reached its best level and is currently below 6.92.
Sheep in Wales well used to looking over their shoulders now face a new threat: one side effect of Covid is the collapse in demand for carpets in the hospitality industry including cruse ships. Welsh sheep as already indicated hold certain attractions for certain people and none more so than for those in the carpet industry which finds the tough wool produced by the sheep extremely suitable for carpets that need to be hard wearing.  25% of Welsh wool normally goes to China and that avenue is also now closed off. For those who have not tried Welsh gin, I recommend Brecon Gin which produces both Special Reserve and Botanical blends which in these days of no access to Duty Free shopping are excellent and competitively priced at GBP18 or USD 23 or EUR 20.
Had KR not departed this world in March this year, today would have been his 82nd birthday. Singer, songwriter, record producer and entrepreneur, Kenny Rogers enjoyed a 63 year career working pretty much right up to the final whistle and was worth USD 250 million. Very much old school in terms of his work ethic, this spilled over into his personal life where as a country star espousing family values he embraced the estate of matrimony with gusto marrying 5 times and fathering 5 children. One of his most successful songs was based on his long experience of attempting to please his many wives was released in 1999 making KR the oldest country singer at 61 to reach Number One on the Billboard Hot Country Songs:
Buy Me a Rose:
He works hard to give her all he thinks she wants
A three car garage, her own credit cards
He pulls in late to wake her up with a kiss good night
If he could only read her mind, she'd say:
Buy me a rose, call me from work
Open a door for me, what would it hurt
Show me you love me by the look in your eyes
These are the little things I need the most in my life
Now the days have grown to years of feeling all alone
And she can't help but wonder what she's doing wrong
Cause lately she'd try anything to turn his head
Would it make a difference if she said:
Buy me a rose, call me from work
Open a door for me, what would it hurt
Show me you love me by the look in your eyes
These are the little things I need the most in my life
The Rap against Dictatorship group rapper, Dechathorn Bamrungmuang (who?!) known to his fans as "Hockey" may have gone viral with his protest against the Thai government, but he has now been silenced and detained in police custody overnight. His best known number is "What my Country's Got" but alas SGM-FX's I.T. guru and keen follower of pop fashion, Michael remains ignorant of what Hockey is on about as the boys in blue have successfully removed that particular virus at least and taken it down..down..down etc.
Have a great weekend!
Discussion and Analysis by Humphrey Percy, Chairman and Founder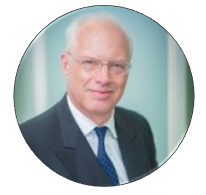 Click Here to Subscribe to the SGM-FX Newsletter