The disruption caused by the pandemic and also the Suez Canal blockage 2 months ago continues with Guandong Province in China seeing a fraction of the throughput of goods that would be normal. The Yantian International Container Terminal is just one of the ports that is affected with goods queued and early signs of supply chain impacts on the all important global Christmas Shopping market. The World Container Index is up again and as at 10 June stands at $6727 to ship a 40 foot container-3 times what it was a year ago.
Friday marked a significant milestone for the US travel industry: for the first time in more than a year more than 2 million passengers travelled by air in a 24 hour period.
Most US airlines are still losing money -the exception is Southern-but a hopeful sign nonetheless. While only 74% of the passenger volume on 11 June 2019, the number was 4 times the volume recorded on 11 June 2020.
Elon Musk is putting those who doubt his commitment to challenge even his super car competitors with the launch of the newest model, the Tesla S Plaid. It costs a mean GBP 130K or USD 183K, has a truly sporty look with 4 doors and generates 1020 horsepower. Fully electric it has a range of 390 miles and will take its passengers from 0-60mph in under 2 seconds with a maximum speed of 200mph. All you need is somewhere to charge it and you will be able to go a long way very fast-and silently.
Look away now if you do not wish to see the result……
For those of you who prefer the current bout of sunshine currently over Europe to watching the football action on screen in darkened rooms, a psychic Russian cat from St Petersburg's has predicted the result which will save you the bother of sitting through all those games. Belgium will beat Russia in the final. There you are. Watching the white cat make its predicted outcome certainly stretched credibility. Miaow.
Difficult to imagine now but 23 year old Rod Stewart on his first US tour with the Jeff Beck Group on his first concert at the Fillmore East in NYC this day in 1968 was so overcome with stage fright that he tried to hide behind a speaker cabinet during the first song. Now worth USD 300 million and hardly shy and retiring, the now Sir Rod is still strutting his stuff at the age of 76. Here is one of his best known numbers from 1971, Maggie May:
Wake up, Maggie, I think I got somethin' to say to you
It's late September and I really should be back at school
I know I keep you amused, but I feel I'm being used
Oh, Maggie, I couldn't have tried any more
You led me away from home
Just to save you from being alone
You stole my heart and that's what really hurts
The mornin' sun when it's in your face really shows your age
But that don't worry me none, in my eyes, you're everything
I laughed at all of your jokes, my love, you didn't need to coax
Oh, Maggie, I couldn't have tried any more
You led me away from home
Just to save you from being alone
You stole my soul, and that's a pain I can do without
All I needed was a friend to lend a guiding hand
But you turned into a lover, and mother, what a lover,…
Discussion and Analysis by Humphrey Percy, Chairman and Founder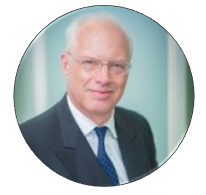 Click Here to Subscribe to the SGM-FX Newsletter