Health and wealth plus freedom of life choices together with social support are the prime drivers for what constitutes happiness. And the happiest country in the world? Fun loving Finland, followed by Canada, Israel, Uruguay, USA, Norway, Sweden, Germany, Netherlands, Denmark, UK, Switzerland, Australia and New Zealand. At the other end of the scale is the least happy country in Africa, Zimbabwe which is followed by Asian laggard India, Caribbean Haiti and South America's Venezuela. The least happy place in the world is Afghanistan. By land mass, two of the largest countries in the world, Russia and China, are both in the lower part of the table. So there it is: Not only at the top of the world, Finland is top of the table as the world' happiest country. EUR/USD at 1.1790.
The Chinese port of Qingdao in Eastern Shandong Province has a population of 9 million and to date has been best known for the Tsingtao brewery founded by the Germans in 1903. Now however it is experiencing the region's worst ever algae infection with more than 1,700 square kms choked with the harmful green seaweed known as "green tide." Normally it arrives in late spring and lasts 3-4 months but this year the port authorities have deployed more than 12,000 vessels to collect 450,000 tonnes of algae as at last week. The cause of the algae is intensive seaweed farming plus increasing amounts of nitrogen and phosphorus emanating from fertilisers. USD/CNY at 6.4794.
Recently the SA government imposed their fourth post Covid ban on the sale of alcohol in South Africa which has caused further hardship to wine growers and restricted their ability to support their workers. The weakness of the ZAR versus both EUR at 17.15 and USD at 14.52 means that there is great value in South African wines at present but additionally the South African wine industry deserves the support of discerning wine drinkers having done so much to improve and produce such great wines. In the UK, wine merchants Stone Vine and Sun have an excellent list of SA wines with the added current incentives of 5% off cases of 6 and 10% off cases of 12.
It was 1971 when this song went to Number One for Carole King as did the album Tapestry which then stayed in the Top 200 Billboard Chart for 292 weeks earning her a lot of money. Now worth USD 70 million 4 times both married and divorced and living in Idaho, Carole King is still singing. This song after 50 years is still continuing to disprove its title:
Stayed in bed all mornin' just to pass the time
There's somethin' wrong here, there can be no denyin'
One of us is changin', or maybe we've just stopped tryin'
And it's too late, baby, now it's too late
Though we really did try to make it
Somethin' inside has died
And I can't hide and I just can't fake it
Oh, no, no, no, no, no
(No, no, no, no)
It used to be so easy, livin' here with you
You were light and breezy, and I knew just what to do
Now you look so unhappy and I feel like a fool
And it's too late, baby, now it's too late
Though we really did try to make it (we can't make it)
Somethin' inside has died
And I can't hide and I just can't fake it
Oh, no, no
There'll be good times again for me and you
But we just can't stay together,…
Discussion and Analysis by Humphrey Percy, Chairman and Founder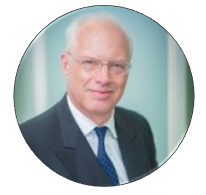 Click Here to Subscribe to the SGM-FX Newsletter