This weekend has seen the first cautioning by both the Federal Reserve and the IMF that the global economy may not snap back in 2021 in the anticipated V shape and may be more of an elongated U due to the time that it will take to rollout the Covid vaccine.
Consequently WTI oil has pulled back almost 2% and USD has lost a bit of ground in early trading.
In this topsy turvy world, it is a source of confusion for many people that the Indian Rupee is not stronger versus USD given that generally emerging market currencies have benefitted at the expense of USD. The reason for this is that the Indian Central Bank has taken the opportunity at this time of general USD weakness to bolster their FX reserves which now stand at $586 Billion which is the fifth largest reserve fund globally behind Russia. That necessitates the Reserve Bank of India selling INR which means that USD equates to INR 72.9 at present. Perversely, once the USD strengthens in the future, the value of the FX reserves in India will appreciate which will….strengthen the INR! Forecasts have an appreciation in the INR to 72 by end 2021 and 70 by end 2022.
A shopper at grocery store Kroger in Detroit Michigan clearly was on Friday night. A few hours later that shopper discovered just how lucky: the ticket purchased was drawn and the prize of USD 1 Billion or EUR 825 Million was awarded. The odds were 1 in 302.5 million. To put that in perspective, bookies are offering 50000/1 on Elvis Presley being found alive in 2021…!
Just in case Elvis is out there-he would now be 86 incidentally, so definitely a possibility-fans may like to be reminded of this song that was released in 1958 and went straight to Number One this day 63 years ago: Jailhouse Rock
The warden threw a party in the county jail
The prison band was there, and they began to wail
The band was jumpin', and the joint began to swing
You should've heard them knocked out jailbirds sing
Let's rock
Everybody, let's rock
Everybody in the whole cell block
Was dancin' to the Jailhouse Rock
Spider Murphy played the tenor saxophone
Little Joe was blowin' on the slide trombone
The drummer boy from Illinois went crash, boom, bang
The whole rhythm section was the Purple Gang
Let's rock
Everybody, let's rock
Everybody in the whole cell block
Was dancin' to the Jailhouse Rock
Discussion and Analysis by Humphrey Percy, Chairman and Founder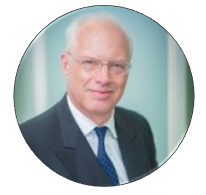 Click Here to Subscribe to the SGM-FX Newsletter