Germany
Despite the ECB (European Central Bank) releasing a more optimistic outlook for inflation this week, careful Germans unlike their more profligate Southern European neighbours are spending less as they come to terms with much higher energy bills and much more expensive food costs. The Germans are also more worried about their personal finances than say the French. Eating out is also changing: in one restaurant in Germany's Black forest for example, the Christmas dish of choice is normally goose, but this year it is off the menu as the likelihood of diners paying EUR 70 per serving has dwindled. EUR/USD 1.0450.
When Qatar was awarded the hosting of football's 2022 World Cup, the fabulously rich energy state pledged to make it the first carbon neutral tournament in world cup history. Rather like FIFA the governing body of world cup football, that pledge does not hold up under even the most rudimentary examination. With 500+ flights in and out of Doha airport every day during the tournament, Greenly the Paris based carbon accounting firm has calculated that those flights have generated between 6000 and 8000 tonnes of carbon dioxide (CO2) emissions every day. To put that in perspective that adds up to 230,000 tonnes of CO2. A comparable figure is for Formula One for all teams for the whole racing season: 256,000.
If Cop27 seems ages ago, it finished in fact just 2 weeks ago without much in the way of output. 100 Heads of State and Governments and more than 35,000 other participants all strived to reach agreement on….something. In fact they could have saved plenty of money by staying home and holding Zoom calls to discuss something which is incontrovertible: the AQI or Air Quality Index in New Delhi is more than 3 times the maximum tolerable level with consequent respiratory disease. This week has seen a thick smog blanket the capital of India so in addition to terrible living conditions, there is also a lack of visibility. If only India was as good at tackling air pollution as they are at creating acronyms such as SAFAR or the System of AirQuality and Weather Forecasting and Research which has opined that the smog will worsen in this, the most polluted capital city in the world. USD/INR 81.20
Those readers looking for a tip top red wine for the festive season could do a whole lot worse than to support the South African wine industry and snap up a bottle or two of Meerlust Rubicon 2018. Meerlust means "pleasure of the sea" because the Meerlust estate in the Cape of Good Hope looks out over False Bay. Rubicon is a Bordeaux blend of 70% Cabernet Sauvignon, 20% Merlot and 10% Cabernet Franc. 2018 was a drought year but Meerlust succeeded in making this a vintage wine. Priced at ZAR 505 in South Africa, canny UK readers can pick up a bottle for GBP 24.50 or at GBP/ZAR 21.42 a most competitive ZAR 525.
It was this day in 1998 and it was of course Shania Twain who released the pop video of this song featuring the Canadian chantreuse hitch hiking in the Mojave Desert. Unclear what that signified other than being a thoroughly bad idea, nor the connection to the song but that's rock n'roll:
I've known a few guys who thought they were pretty smart
But you've got being right down to an art
You think you're a genius, you drive me up the wall
You're a regular original, a know-it-all
Oh-oh, you think you're special
Oh-oh, you think you're something else
Okay, so you're a rocket scientist
That don't impress me much
So you got the brain, but have you got the touch?
Now, don't get me wrong, yeah, I think you're alright
But that won't keep me warm in the middle of the night
That don't impress me much
Uh-huh, yeah, yeah
I never knew a guy who carried a mirror in his pocket
And a comb up his sleeve, just in case
And all that extra hold gel in your hair oughta lock it
'Cause Heaven forbid it should fall outta place
Oh-oh, you think you're special
Oh-oh, you think you're something else
Okay, so you're Brad Pitt
Have a Great Weekend!
Discussion and Analysis by Humphrey Percy, Chairman and Founder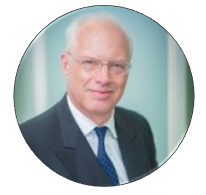 Click Here to Subscribe to the SGM-FX Newsletter