Hats off to Tyson Fury for his epic victory on Saturday night. Quite a record this 206cm 115 kilo fighter has: 31 fights, 30 wins, 21 KOs. Sgm-FX's (almost as) tall body builder and keep fit enthusiast Euan was up into the small hours cheering him on!
Or at least from March it will be once more for UK passport holders. Having lashed out GBP150 for a new 10 year red passport in January as mine was soon to expire, it is a relief  to receive confirmation that I will be able to use it until 2030. Eagle eyed wannabe Scots separatists will note that the motif on the back of the new passports depicts what we understand today to be the UK ie England, Wales, Scotland and Northern Ireland. By the time I come to renew my passport once again, there may well be a bridge between Scotland and Northern Ireland. The most likely route between Portpatrick and Larne is 21 miles which would cost an estimated GBP15 Billion.
Top English Football Clubs with the highest percentage of European players?
The line-up in order: Wolves, Arsenal, Chelsea, Man City and Norwich City ranging from 75% to 50%. So Club Managers are watching the unfolding debate about immigration and skills post Brexit with more than passing(Boom!) interest….
On your head, Francois/Franck/Fernando!
For those of you unfamiliar with her work, this Chilean writer's work contains aspects of what is known as magical realism-no I have no idea either. One of her more opaque thoughts is on the subject of erotica:
Erotica is using a feather, pornography is using the whole chicken.
Just maybe that is that while her work is very well known, her Delphic utterances are less so, unless you are a reader of Spanish literature where she rejoices in the title of the most widely read Spanish language author in the world!
Chilean Peso weaker but unruffled at 807 to USD 1. Caramba!
Discussion and Analysis by Humphrey Percy, Chairman and Founder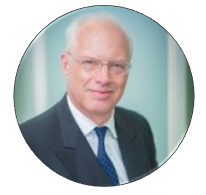 Click Here to Subscribe to the SGM-FX Newsletter