Best Excuses?!-The Dog Ate My Homework
Yesterday was the last day for filing 2018 tax returns with the UK's HMRC and they have shared their own favourite excuses for late or non-filing of returns. Not all of them meet the high standards which we all remember from our school days but here are a few of the better ones:
-I'm too short to reach the post box
-My boiler had broken and my fingers were too cold to type
-My mother in law is a witch and she put a curse on me
-I was too busy-my first maid has left, I had to dismiss my second maid as she was a thief and the third maid is a slow learner.
There are economic statistics out in both the UK and in the US today, but the most important is the US employment release early this afternoon which is expected to show a healthy increase of 180,000 in the Non-Farm Payroll and unemployment of 3.8%.
In the currency markets the USD remains steady and so miraculously does the GBP with markets giving the UK Parliament the benefit of the doubt as the next weeks will undoubtedly have both advances and setbacks in expectations of the outcome of the brinkmanship negotiations with Brussels. Meanwhile we have to hope that there will be a deal and a deal which is voted through by the UK Parliament and that MPs will have no need to dust off their own very best excuses as to why they have presided over the poor outcome of the UK crashing out of Europe with No Deal.
Have a great weekend.
Discussion and Analysis by Humphrey Percy, Chairman and Founder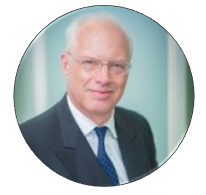 Click Here to Subscribe to the SGM-FX Newsletter