British Tourists: Shock Story
This week the theme has been shock horror GBP buying less foreign currency than a year ago. Readers of our Daily will have had ample chance to buy their currency in advance for this summer. Travelling abroad on business last week I was indeed duly shocked to be offered just EUR 0.8 for my GBP at the airport. Thankfully I had bought my EUR in advance and had loaded up my SGM-FX Currency Card. If you have not already done this, here is another chance to snatch FX victory out of the jaws of currency defeat thanks to the canny folks at SGM-FX:
Step One: Register for the SGM-FX Currency Card.
Buy ZAR and fly to South Africa-it's actually cheaper to buy ZAR now than a year ago.
Too far away? Book Turkey-its currency is also cheaper this year.
Too hot?
Book Iceland. Another cheaper currency in 2019.
Then you can be the geyser in the know…! (Sorry)
Bulgarian Tax-not (quite) a contradiction in terms
For almost all of the 8 million Bulgarians paying tax: a flat tax rate of 10% applies for individuals on personal earnings and also at 10% on companies as corporation tax. However a cyber attack on the country's tax office has meant that all taxpayer details have been stolen. Vladislav Goranov the finance minister has apologised in parliament.
We can only look both at this simple flat tax approach and also at such attractive rates with envy. The Bulgarian Lev moves around quite a bit with a high of BGN 1.58 and a low of BGN 1.85 versus the USD in the past 3 years. Personal inconvenience of stolen tax details and exchange rate volatility is more than outweighed by that tax regime!
El Chapo
Hard on the heels of El Chapo the most notorious Mexican drug baron ever, being handed a life sentence plus 30 years -which for a 62 year old really does mean a life sentence-comes the news that his net worth has dipped below USD 1 billion following his fine of restitution of an eye watering USD 12.6 billion. It's always tough for an ex billionaire to discover that he is no longer a member of the B Club: a rite of passage that most of us will never experience(!)

Discussion and Analysis by Humphrey Percy, Chairman and Founder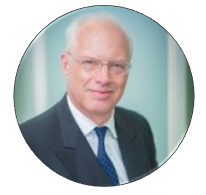 Click Here to Subscribe to the SGM-FX Newsletter