Markets at the end of the first full week of 2019 have a lot of data and global political risk factors to process and try to make some sense of. Aside from the slew of economic data due out in the UK today, yesterday's results from the flagship High Street stores were mixed but overall were reflective of the broad downward shift in trading at the end of 2018. The FTSE has recovered to stand at 7000 this morning and the DJIA is at 24000 and Oil (West Texas Intermediate-WTI) is at USD 53.
Stock markets are disappointed by the lack of concrete detail on the US-China trade talks and are trying to make sense of President Trump's latest pronouncement regarding declaring a state of emergency on border security. Just as a reminder the border in question with Mexico is 2000 miles long of which 600 miles has been fenced or walled, so understandably construction on such a scale is causing heads to be scratched as to whether that is the best use of the US budget.
In Currency land the US Dollar enjoyed a small rally last night with GBP slightly lower due to ongoing Brexit uncertainty, the Euro holding above USD 1.15 and the growing suspicion that GBP is underpinned-caution as ever should be exercised on that as that view is only supported by the belief that a No Deal Exit is NOT going to happen. Firstly, that unfortunately could happen and secondly a poor deal which is both expensive and hobbles the UK will hardly advance the cause of GBP! Next week's vote in Parliament promises to exacerbate that GBP uncertainty.
Have a great weekend!
Discussion and Analysis by Humphrey Percy, Chairman and Founder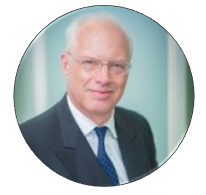 Click Here to Subscribe to the SGM-FX Newsletter