Federal Reserve rate hike 27-07-22
Just as the market was bracing itself for a 75bp rate hike on Wednesday week, the inflation figure of 9.1% without a clear sign that that was as high as it was going came out. Cue talk of a 100 basis point increase that would take target Fed Fund rates to between 2.50 and 2.75%. The weighting of opinion of 69% still favours a 75 basis point rise versus 31% for a 100 basis point rise, but the realisation is dawning that the need to administer harsh medicine by the Federal Reserve to cap inflation even at the risk of causing a recession is preferable to a series of too small rate hikes that do not do the trick. The nanny knows best tone from the Fed of four or five months ago is a thing of the past and indeed, Fed Chairman Powell spent more time talking about what he and his fellow Board members did not know in his last major interview. Prepare for an even stronger USD with that resolute Fed mindset. EUR/USD 1.0080.
Rising temperatures make golf more risky
Not a typical area of the market for SGM-FX, but according to the FFWCC or the Florida Fish and Wildlife Conservation Commission, higher temperatures make alligators more aggressive. Maybe not an immediate problem in the UK, but it was certainly a big problem on Friday for a lady golfer who successively tragically fell into a pond and was then fatally attacked by two alligators at Englewood, Charlotte and Sarasota Counties, Florida.
Share price down 70% this year, hundreds of employees laid off, subscriber numbers well short of forecasts and tomorrow will see the Q2 Netflix results released which are going to be crucial for the company. At the beginning of the year Netflix was a stock market darling; it is now hoping to salvage the situation by entering into a JV with Microsoft to build a subscription advertising package. What is clear is that while the fast growing content catalogue has its fair share of duds, Netflix continues to churn out some really first class stuff: Check out Mrs Wilson.
"The science" has determined that higher temperatures are initially good for an economy given the feel good factor and the need to equip ourselves with different kit to our normal wind and rain proof outerwear. That tails off pretty quickly as lethargy sets in and shade is sought with a consequent drop in work rate. On that basis, even less than normal given the holiday season will be going on at this time in the economies of Portugal, Southern Spain, Southern France, Italy and Greece where forest fires are causing chaos brought on by ultra high temperatures. Before we get too smug in Northern Europe, it is clear that in the case of the UK at least, further rail strikes plus the risk of buckling railway lines is doing nothing much for redressing the lack of Uk productivity. GBP wilting with GBP/USD 1.1850.
It was this day in 1978 that John Travolta and Olivia Newton-John went platinum with this song that took clubs and bars and in fact the world by storm.
I got chills, they're multiplying
And I'm losing control
'Cause the power you're supplying
It's electrifying
You better shape up
'Cause I need a man
And my heart is set on you
You better shape up
You better understand
To my heart I must be true
Nothin' left, nothin' left for me to do
You're the one that I want (you are the one I want)
Ooh, ooh, ooh, honey
The one that I want (you are the one I want)
Ooh, ooh, ooh, honey
The one that I want (you are the one I want)
Ooh, ooh, ooh
The one I need (the one I need)
Oh, yes indeed (yes, indeed)
If you're filled with affection
You're too shy to convey
Meditate in my direction
Feel your way
Discussion and Analysis by Humphrey Percy, Chairman and Founder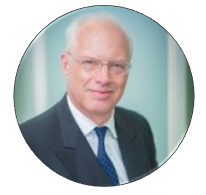 Click Here to Subscribe to the SGM-FX Newsletter