Federal Reserve
Chairman Powell yesterday spoke at the Bank of Spain conference on financial stability in Madrid and set out what sager minds had been expecting: US interest rates will need to rise two or more times before the end of 2023. There are 4 more FOMC meetings this year, the next being July 25/26. Citing higher personal consumption despite 8 successive rate hikes plus inflation well above the 2% target that is still in place, the US economy has still not felt the impact of those hikes, hence more needed.
EUR/USD 1.0860.
US Corporate Cash
Having built up strong cash reserves in the post Covid easy money conditions of the past three years, US corporations are now spending it. While capital expenditure is up a healthy 18%, that belies the facts that share buybacks are up 31% and dividend payments are up 10%. Given that credit is now more difficult to access and much more expensive, while those latter two expenditures are doubtless popular with investors and also executives given that they make both look good, it is less good for the health of the corporations. Last year US non financial corporate cash fell 12%.
GBP/USD 1.2615.
Oil
At $69.50, WTI NYMEX oil is weak on likely further US rate rises – see above- leading to a weakening economic picture globally plus a weaker outlook for China with much lower consequent demand for oil.
World Top Ten Beautiful Cities
One of those lists which comes out from time to time and that has some predictable entries: Venice, Rome and Vienna. Some questionable nominations: Prague, Budapest, Barcelona and Athens. And some surprises: Bordeaux, New York and Milan. And then there are the omissions which even if suggesting London for inclusion sounds too partisan, surely Paris, Madrid and Stockholm should feature?
Ring My Bell
This day in 1979 this number went to number one in both the US and the UK for singer Anita Ward. Anorak fact: it was one of the first songs to use a synthesized drum track. Impressed? No me neither, but come on, I bet you can hear that song all over again!

I'm glad you're home
Now did you really miss me?
I guess you did by the look in your eye
(Look in your eye, look in your eye)
Well lay back and relax
While I put away the dishes (put away the dishes)
Then you and me can rock a bell

You can ring my bell, ring my bell
You can ring my bell, ring my bell
You can ring my bell, ring my bell
You can ring my bell, ring my bell

The night is young
And full of possibilities
Well, come on and let yourself be free, yeah
My love for you (love for you, love for you)
So long I've been savin'
Tonight was made for me and you

You can ring my bell, ring my bell
(Ring my bell, ding-dong-ding)
You can ring my bell, ring my bell
(Ring my bell, ring-a-ring-a-ring)
You can ring my bell, ring my bell
Discussion and Analysis by Humphrey Percy, Chairman and Founder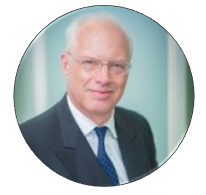 Click Here to Subscribe to the SGM-FX Newsletter