Federal Reserve
Chair Jerome Powell gave a speech in Washington last night that further confirmed his hard line thinking: US interest rates will need to go up more and probably it will take two separate rate rises to see if that is sufficient-the clear implication is that if it needs more, then that is what the Fed will do. Furthermore it will take several years to reduce the balance sheet from its current USD 8.4 trillion. EUR/USD 1.0710
Great British Pound
Hard on the news that the Bank of England is seriously looking to introduce a digital version of GBP in 2025, came a slide in the fortunes of GBP in the FX markets yesterday. This was caused by a more doveish Bank of England tone although one member of the Monetary Policy Committee had clearly not received the memo as Dr Catherine Mann was calling for a more hawkish policy at the time of the next meeting by raising rather than pausing on interest rates. GBP/USD 1.1980
Olive Oil
The Big Four in olive oil production in order are Spain 800,000 tonnes, Greece 400,000 tonnes, Italy 200,000 tonnes, Portugal 100,000 tonnes. The price of olive oil is soaring and has been rising almost vertically since 2021. To start off with, the suggestion that this was due to 1. Supply chain issues. 2. Labour shortages due to Covid. 3. Increased costs of fertiliser and energy due to Ukraine. All doubtless have contributed, but as it turns out, olive oil crops have been much reduced due to steadily increasing temperatures. Since 2021 the cost of Extra Virgin Olive Oil has rocketed and is now more than 2.5 times as high as it was in 2021.
Church of England
Rather than prioritising ways to increase Church congregation membership and boost additions to church attendees, Bishops are exploring the other end of the human life cycle ie final exits and alternative means of achieving the Church of England's net zero environmental target. Top of the list of how to do that is to explore other methods to dispose of human bodies and a process which does what it says:"human composting" is being considered. Currently not legal in the UK, it would seem that there are a number of hurdles to clear on this one -apart from any practical considerations. Not that that is likely to stand in the way of such "progress" from the Synod.
See You Later Alligator
This day Bill Haley and the Comets had a hit with this one in ….1956. Amazingly both still played and enjoyed, See You Later Alligator remains a firm dance floor favourite- come on you shape throwers!
Well, I saw my baby walkin' with another man today
Well, I saw my baby walkin' with another man today
When I asked her what's the matter
This is what I heard her say
See you later alligator, after 'while crocodile
See you later alligator, after 'while crocodile
Can't you see you're in my way now
Don't you know you cramp my style
When I though of what she told me, nearly made me lose my head
When I though of what she told me, nearly made me lose my head
But the next time that I saw her
Reminded her of what she said
See you later alligator, after 'while crocodile
See you later alligator, after 'while crocodile
Can't you see you're in my way now
Don't you know you cramp my style
She said I'm sorry pretty daddy, you know my love is just for you
She said I'm sorry pretty daddy, you know my love is just for you
Won't you say that you'll forgive me
And say your love for me is true
Discussion and Analysis by Humphrey Percy, Chairman and Founder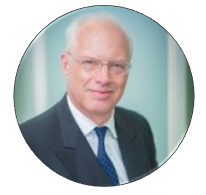 Click Here to Subscribe to the SGM-FX Newsletter