The province of Zamora in north west Spain like many other parts of the Iberian peninsula has seen 40c temperatures over the weekend which has caused forest fires to break out and firefighters to be deployed. Elsewhere in the Eurozone, similar temperatures are being experienced in Paris and no doubt the aircon in the Frankfurt offices of the ECB and in particular the office of the President, Madame Lagarde is cranked up to the max. After last week's emergency meeting which did not impress markets at all, the stark reality is that the ECB needs to raise interest rates-and very soon, but at the same time 10 Year government borrowing rates in Germany are 1.66% but in Italy they stand at 3.69%. This spread differential is causing alarm bells to sound. The last crisis which saw the ECB prop up Portugal, Ireland and Greece was a sideshow in comparison to heavily indebted Italy which is more than 3 times the size of Portugal, Ireland and Greece combined. EUR/USD 1.0490.
Workers at a Czech supermarket while unpacking crates of bananas imported from Central America in the north of the Czech Republic found rather a lot of a supplement sometimes called Colombian Marching Powder, in this case cocaine in fact to the tune of 840KGs packed around the bananas. Despite joining the EU in 2004 and officially preparing to join the single currency, there is considerable public resistance to doing so and as of now the Czech Koruna remains independent with EUR/CZK 24.72.
As ever SGM-FX has its socially distanced finger on the pulse of popular culture but this time, in these days of MeTooism and PC rectitude, there was a corporate intake of breath at SGM-FX HQ at the news over the weekend that Hooters, Nottingham is shortly to be joined by new openings at both Salford Quays, Manchester and also in Liverpool. Frankly we had been laboring under the delusion that Hooters-think beer, fried food and boobs-had gone the way of similar oh so last millennium enthusiasms as scantily clad Grid Girls and Boxing Ring Girls. GBP underwired if not uplifted on this breaking news with GBP/USD 1.2225.
53 years ago today the Newport '69 Pop Festival kicked off in Northridge California featuring Joe Cocker, Ike and Tina Turner, Jimi Hendrix, Jethro Tull and Steppenwolf among others. If some or most of these names are unfamiliar to readers, they may remember it when they recall the times that they were forced to avert their eyes at gratuitous Dad dancing at weddings and bar mitzvahs to this Steppenwolf number: Born to be Wild:
Get your motor runnin'
Head out on the highway
Looking for adventure
In whatever comes our way
Yeah, darlin' gonna make it happen
Take the world in a love embrace
Fire all of your guns at once
And explode into space
I like smoke and lightnin'
Heavy metal thunder
Racing with the wind
And the feeling that I'm under
Yeah, darlin' gonna make it happen
Take the world in a love embrace
Fire all of your guns at once
And explode into space
Like a true nature's child
We were born
Born to be wild
We can climb so high
I never wanna die
Born to be wild
Born to be wild
Discussion and Analysis by Humphrey Percy, Chairman and Founder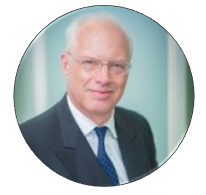 Click Here to Subscribe to the SGM-FX Newsletter