European Interest Rates
In short, unchanged after a spate of 10 straight rises. Despite calls for cuts, sensible ECB headmistress Mme Lagarde was having none of that at the scheduled press conference yesterday: too soon, she admonished and wisely counselled caution given the inflationary effect of the unfolding crisis in Israel and Gaza. Despite that, EUR bond yields fell and the EUR declined.
EUR/USD 1.0550.
US Economy
Last quarter the US reported a growth rate of 4.9% annualised. So a resilient economy, higher earnings and increased spending despite all those interest rate rises. The conclusion therefore is that the US economy is stronger than feared going into those numbers.
GBP/USD 1.2120.
Just Stop Oil
3 JSO Protesters were at it again on Wednesday; this time they sprayed orange paint on Wellington Arch at Hyde Park Corner in London's West End. Their fellow protesters received a penalty of 60 hours unpaid work plus a 12 month community order for invading the pitch during June's Test Match. Right thinking members of the public not to mention those who respect the achievements of one of Britain's greatest military commanders look forward to these 3 being sentenced equally or more harshly in a few months time.
Brent USD 88.70.
If Only
It turns out that Megan Markle had set her sights on serial womaniser and sometime Chelsea footballer Ashley Cole before being talked out of it by journalist Katie Hind who explained that a Royal Prince might be a better career move than bad boy Ashley. Shame.
GBP/EUR 1.1490.
Midnight Train to Georgia
This song turned out to be Gladys Knight and the Pips' only Number One but what a number it was and still is ever since this day in 1973 when it went to the very top of the Billboard 100.

L.A proved too much for the man
(Too much for the man)
(He couldn't make it)
So, he's leaving the life he's come to know, oh

He said he's going back to find
(Going back to find)
What's left of his world
The world he left behind
Not so long ago

He's leaving (leaving)
On that midnight train to Georgia (leaving on a midnight train)
Hmm, yeah
Said he's going back (going back to find)
To a simpler place and time (and when he takes that ride)
Oh yes, he is (guess who's gonna sit right by his side)

And I'll be with him (I know you will)
On that midnight train to Georgia
(Leaving on a midnight train to Georgia)
I'd rather live in his world (live in his world)
Than live without him in mine (world, world)
(It's his, his and hers alone)

He kept dreaming
(Dreaming)
Oh, that someday he'd be a star
(A superstar, but he didn't get far)
But he sure found out the hard way
That dreams don't always come true (dreams don't always come true)
Discussion and Analysis by Humphrey Percy, Chairman and Founder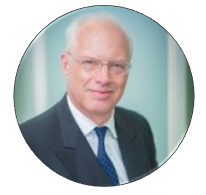 Click Here to Subscribe to the SGM-FX Newsletter