European Gas Prices
Six long months ago the cost per MegaWatt hour of European gas was EUR175. It now stands at EUR 44. Good news but core inflation in the EU still remains stubbornly high.
German inflation for example stands at approximately 7% which is not what was predicted by the ECB and not the level where the European Central Bank can claim with any credibility that inflation has been conquered. That means two things: firstly EUR interest rates are going to have to stay high which will cause problems everywhere in the EU and not least in France where civil unrest is at levels not seen for many years due to a groundswell of dissatisfaction much wider than on pensions alone. Secondly EUR remains strong:
EUR/USD 1.0895.
CPTPP
This long acronym stands for Comprehensive and Progressive Agreement for Trans Pacific Partnership. Long awaited, it is expected ie well leaked that it will be unveiled today. Quite what it means for the UK is as yet not fully clear. However the UK joining a trade partnership with 11 Pacific nations must be better than the alternative ie not although we do already have some agreements already in place with some of those countries. The nations comprise Australia, Brunei, Chile, Canada, Japan, Malaysia, Mexico, New Zealand, Peru, Singapore and Viet Nam. Funnily enough the populations of those countries total 500 million ie exactly the same as that other trading bloc that we left in 2019, the EU. CPTPP accounts for 13% of the world's trade. GBP perky on this news.
GBP/USD 1.2380.
UK House Prices
The UK's unending fascination with their housing market has been driven by demand and a series of sharp rises over the past five decades plus, it must be remembered a number of sharp falls due to economic and political turmoil both globally and in the home market. Since the global financial crisis in 2008 when prices fell 20%, it took 5 years for them to recover to their pre crisis level. Since then house prices have risen in a straight line by over 40% fuelled by cheap money and in many urban areas, a shortage of housing stock. So far in 2023 prices have fallen by 4% and while still firm in some hotter spots, look fragile due to a lack of confidence, higher tax rates and of course higher interest rates. Where to now? A further fall is expected but not by much… unless the UK economy takes a further lurch downwards.
GBP/EUR 1.1350.
Neither One of Us (wants to be the first to say goodbye)
A bit of a long title from Gladys Knight and the Pips but it did nothing to stop this foot stomper going straight to Number 1 this day in 1973 and staying there for 3 straight weeks.
It's sad to think we're not gonna make it
And it's gotten to the point
Where we just can't fake it
For some ungodly reason
We just won't let it die (Let it die)
I guess neither one of us (Neither one of us)
Wants to be the first to say goodbye

I keep wondering (Wondering)
What I'm gonna do without you (Do without you)
And I guess you must be wondering the same thing too
So we go on
Go on together
Living a lie (Living a lie)
Because neither one of us (Neither one of us)
Wants to be the first to say goodbye

Everytime I find the nerve
Everytime I find the nerve to say I'm leaving (Leaving)
Old memories, those old memories get in my way (My way, my way)
Lord knows it's only me
Oh He knows it's only me
That I'm decieving
When it comes to saying goodbye
That's a simple word that I just cannot say
Discussion and Analysis by Humphrey Percy, Chairman and Founder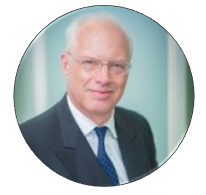 Click Here to Subscribe to the SGM-FX Newsletter