European Central Banks
Going in to the final few hours before the ECB announcement and press conference on interest rates, the expectation was for a rise of 25BPs to 4% which is the highest level since the inception of the EUR in 1999. The market was poised to send the EUR lower whether the decision was a pause or a rise of 25bps on the basis that if the ECB paused there would be disappointment and if it increased, that would be assumed to be the last such rise. Trading a narrow range around EUR/USD 1.0740 the overall sense was a lack of appetite to buy EUR. In the event exactly what was expected to happen did in fact happen.
EUR/USD 1.0670.
Global Interest Rates
Yesterday was one of those days when the market felt more optimistic on interest rates following the ECB rate decision above and came to a collective view as follows: US interest rates will not rise until November and that will be the top. EU rates are high enough. UK rates will fall faster than currently anticipated. If only life were that simple!
GBP/EUR 1.1640.
Technology
When the IBM 305 Ramac, the first computer for commercial use was announced 67 years ago yesterday the first puzzle was the acronym: Random Access Method of Accounting and Control. The machine required a room measuring 9 meters by 15 meters, it was the size of a washing machine, weighed over a ton and cost USD 3,200 or the equivalent of USD 34,000 today. With a capacity of 3.75 MB the cost was just over USD 10,000 per MB. Today's top of the range iPhone pro Max at 6.7 inches will set you back USD 1,200 with a capacity of 256GB. Here's something to pause and think about before treating yourself to the very latest bargain in handheld technology: If the cost of 1 MB was still USD 10,000 that iPhone would set you back USD 2.56 billion.
Cold cases
That's the thing about the Indian Police Force: they do not give up. The trail for the theft of 2 buffaloes and a calf had gone cold in 1965, but just last week in Karnataka, the police had a final push to solve the case and to everyone's astonishment including not least their own, they cracked the case. One of the identified culprits had died in 2006 and the other was arrested before being released on the grounds of old age. Case closed.
USD/INR 82.98.
Twist and Shout
This day in 1962 a Chinese newspaper reported on having witnessed ugly displays in Maoming Cultural Park. This was the first reported case of Chinese teenagers doing the twist and while it is unclear what song they were twisting to, it was enough to get reported as being an ugly display.

Well, shake it up, baby, now

Twist and shout
Come on, come on, come, come on, baby, now
Come on and work it on out
Well, work it on out, honey
You know you look so good
You know you got me goin' now
Just like I knew you would

Well, shake it up, baby, now
Twist and shout
Come on, come on, come, come on, baby, now
Come on and work it on out
You know you twist, little girl
You know you twist so fine
Come on and twist a little closer now
And let me know that you're mine, woo

Ah, ah, ah, ah, wow
Baby, now
Twist and shout
Come on, come on, come, come on, baby, now
Come on and work it on out
You know you twist, little girl
You know you twist so fine
Come on and twist a little closer now
And let me know that you're mine
Well, shake it, shake it, shake it, baby, now
Well, shake it, shake it, shake it, baby, now
Well, shake it, shake it, shake it, baby, now
Ah, ah, ah, ah
Discussion and Analysis by Humphrey Percy, Chairman and Founder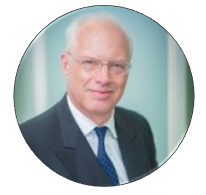 Click Here to Subscribe to the SGM-FX Newsletter