The market's focus was set firmly on the result of yesterday's ECB meeting together with the ensuing press conference. Prior to the release the expectation was for a rise of 75 bps which was duly delivered. Italy 10 year Govt Bonds were trading at 220bps above Germany-a significant improvement from where that spread was when we wrote about it earlier in the month at 243bps. The other development yesterday morning was a return above par for the EURO to trade as high as EUR/USD 1.0094. With EU inflation at 9.9% the rate rise imperative was counterbalanced by the risk of recession and the not inconsiderable concern of reducing ie unwinding through bond sales some of the ECB balance sheet which currently stands at EUR8.8 Trillion. Sharp eyed analysts have cottoned on to the fact that exactly an eighth of that gargantuan balance sheet ie EUR 1.1 Trillion is held by EU banks which are earning handsomely on their balances with the ECB at a huge cost to the EU. However while the rate rise came through, there was no mention of shrinking the balance sheet in the release. EUR fell back initially to EUR/USD 1.0015 and then gradually sold off on the comments from President Lagarde at the press conference especially when she said that the Council had not even discussed the reduction of the ECB balance sheet!
More should be made in these days where it seems that news reports focus exclusively on bad news, of the fact that wholesale gas prices fell below EUR100 per MWh for the first time since June and now stand at less than a third of their peak in August. On Wednesday we gave the reason behind this fall ie surplus supplies due to ships queueing up to unload at European ports with delays due to nearly full storage facilities. At the same time consumers are consuming less gas due to the high costs that they are being charged. The effect of all this is that first and foremost, relief is in sight for cost strapped households, secondly the inflationary effect of those higher gas prices is falling fast and lastly from a UK perspective, the UK Government's energy price cap may become a very inexpensive but hugely effective political gesture. GBP/EUR 1.1595
This Lake Erie, Ohio USA variety of the pike fish is called walleye and when it comes to it, they don't come much more determined than Ohio anglers especially when a competition prize is USD 28,000. The Tournament Director appropriately named Jason Fischer knows his walleye and he spotted that the two winning fish were remarkably heavy for their length. Cutting them open Mr Fischer discovered lead weights and fish fillets that had been inserted in the luckless fish to make them heavier. As a result not only were the two anglers arrested but they are in much hotter water than that in Lake Erie being accused of cheating, attempted grand theft, possessing criminal tools and other misdemeanour charges.
A Which and Skyscanner survey of almost 8,000 travellers has now been completed and to no-one's surprise, Heathrow, Gatwick and Stansted scored poorly, only to be outshone in the mediocrity stakes by Manchester. Best scores were for Exeter and Liverpool. Post pandemic and ready for the re-launch of travel in the Spring of this year, the most common complaints levelled at the large airports were a lack of preparedness, long queues, poor space management and overpriced snacks. Sound familiar?
Elvis Presley may have recorded this 1959 song by Ray Petersen in 1970 when it was a smash, but neither time nor the fact that Elvis had departed this Earth on 16 August 1977, prevented his estate for approving the re-release of this and others of his hits on an album of the same name in 2016. Needless to say it went straight to Number 1 this day in 2016 proving that the King was still very much alive as an artiste. Here it is:
When no-one else can understand me
When everything I do is wrong
You give me hope and consolation
You give me strength to carry on
And you're always there to lend a hand
In everything I do
That's the wonder
The wonder of you
And when you smile the world is brighter
You touch my hand and I'm a king
Your kiss to me is worth a fortune
Your love for me is everything
I guess I'll never know the reason why
You love me as you do
That's the wonder
The wonder of you
I guess I'll never know the reason why
You love me as you do
That's the wonder
The wonder of you
Have a Great Weekend!
Discussion and Analysis by Humphrey Percy, Chairman and Founder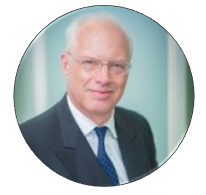 Click Here to Subscribe to the SGM-FX Newsletter