European Central Bank
Yesterday's decision by the ECB to raise rates by 25bps was no surprise, but the closely watched language around the announcement did gain the attention of market watchers. Casting our minds back to the seemingly long ago June ECB meeting, the language then was around more interest rate rises required in subsequent months. Now that has shifted to post yesterday's rise that it should not be taken for granted that the next meeting in September will see a further rise. So that means that both the USA and the Eurozone are signalling a plateau in their respective interest rates while the UK lagging behind is still on a necessary inflation fighting upward trajectory despite the cries for restraint lest further rises tip the UK into recession. As we wrote on Wednesday the risk to the UK of a further rise is not in the view of the IMF likely to lead to an economic recession. 
GBP/EUR 1.1640.
Gold
Gold bugs were out in force sending Gold up $10 to $1976 yesterday which given the reasons provided for that bump up left the rest of us scratching our heads. The argument is as follows: Despite the US interest rate rise of 25bps on Wednesday night, the door was left ajar for further rate rises. Such is the alternative nature of the world of gold, the reaction was that in the absence of clear guidance of the future path of US interest rates, that this signified uncertainty which meant….an uptick in gold. A cursory look at the gold chart suggests that $1950 is a key support level and if it breaks through that level, apart from some minor further support at just above $1900 it will fall back to $1800 which is where it was in March of this year.
EUR/USD 1.1095.
Canary Wharf, London E14
Despite recent stories about major tenants such as HSBC planning to move out, Canary Wharf continues to be a vibrant business district. Yesterday came the news that Moody's also plan to seek alternative office accommodation when their lease comes up. HSBC had already announced that it was shifting their centre of UK operations to Birmingham several years ago, so that is really a non story, but Moody's is a great example of a business that due to advances in technology-computer, telephony, video plus the suitability of research based work to be done at home all mean that Moody's should search for smaller less expensive premises. The rationale for some businesses such as Ratings businesses like Moody's to be physically close to their clients, the banks has gone away in the 30 years since these businesses located at Canary Wharf. More residential and more retail is already being built at Canary Wharf in the same way that financial institutions in New York City no longer automatically set up in the Wall Street area but instead look at mid town NYC or New Jersey. Having worked in all those three areas in NYC, my own and many others' preferred choice is mid town NYC.
GBP/USD 1.2960.
Oil
Currently WTI is trading on NYMEX at $79.70 which is close to the 2023 high of $83 back in April. This is enough to get analysts at Bank of America excited on the back of 11 straight positive sessions in the equity markets and the trading results of Main Street USA's key businesses released this past week. So where is it going? $90 by year end according to BoA.
Take the Money and Run
This day in 1976 US rock combo the Steve Miller Band had an album called Fly Like an Eagle that went Gold and subsequently Platinum which featured this number that charted at number 11.

Hoo-hoo
This is a story about Billy Joe and Bobbie Sue
Two young lovers with nothin' better to do
Than sit around the house, get high, and watch the tube
And here is what happened when they decided to cut loose
They headed down to, ooh, old El Paso
That's where they ran into a great big hassle
Billy Joe shot a man while robbing his castle
Bobbie Sue took the money and run

Hoo-hoo-hoo, go on, take the money and run
Go on, take the money and run
Hoo-hoo-hoo, go on, take the money and run
Go on, take the money and run

Hoo-hoo-hoo, Billy Mack is a detective down in Texas
You know he knows just exactly what the facts is
He ain't gonna let those two escape justice
He makes his livin' off of the people's taxes
Bobbie Sue, whoa, whoa, she slipped away
Billy Joe caught up to her the very next day

They got the money, hey, you know they got away
They headed down south and they're still running today
Singin', go on, take the money and run

Go on, take the money and run
Hoo-hoo-hoo, go on, take the money and run
Oh lord, go on, take the money and run
Hoo-hoo-hoo
Hey, yeah, go on, take the money and run, yeah (yeah)
Hoo-hoo-hoo, go on, take the money and run
Oh lord, go on, take the money and run, yeah (yeah)
Hoo-hoo-hoo, go on, take the money and run, oh lord
Discussion and Analysis by Humphrey Percy, Chairman and Founder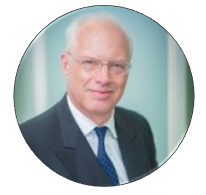 Click Here to Subscribe to the SGM-FX Newsletter