European Central Bank 
Yesterday the ECB duly raised its interest rates by 25bps. President Lagarde maintained that the ECB was on a journey and had not yet arrived-some would, given that ECB inflation is not dropping and is stuck at 6.9%, interpret that analogy as being their firm intention to continue to raise rates given that the EU has not succeeded in achieving a downward path in inflation between March and April. Stripping out the central bank speak, the jury is still out and whatever those who are in favour of small steps say, everyone agrees that pausing the interest rate raising cycle in the EU is not an option. The EUR remained steady at EUR/USD 1.1050.
South Africa
For the first time in a decade the South African reserve Bank has unveiled new banknotes and coinage featuring Nelson Mandela and the Big Five safari animals: Elephant, Lion, buffalo, Rhino and Leopard plus South Africa's 11 official languages. If however you have a drawer at home where you keep your SGM-FX Prepaid Currency Card between trips plus some old ZAR or South African Rand from your last trip, never fear you can still use them alongside the new notes and coin.
USD/ZAR 18.2250.
UK Passports and the EU
If you have a passport due to expire in the next year, you should also check the issuance date as the EU has the following requirement: Irrespective of the fact of there being sufficient time until expiry, if for example you renewed it early all those years ago, it may be that the issuance date will invalidate your travel. So for example if your passport was issued on 5th May 2014 and is due to expire on 5th December 2023 and you were to travel to Spain tomorrow 6th May 2023, you would find that once you had checked in and arrived at the departure gate of a UK airport, you would be refused permission to fly. Initially dismissed as an urban myth/ Project Fear EU scare story, this very occurrence was experienced by one of SGM-FX's clients last weekend when she arrived at Stansted en route to Seville. Instead of enjoying a glass of Sangria and a balmy evening in Southern Spain, she spent last Friday evening back home in…Southend.
Chinese Tourism 
In a word is back. 274 million trips within China during the important first May holiday weekend which is up 20% from the same weekend in 2019 ie pre-pandemic. The global tourist industry will be watching these figures with great interest and anticipation for what it augurs for international Chinese tourism.
USD/CNY 6.9150.
Let's Dance
61 years ago today Chris Montez went to Number 1 with this song which has set pulses racing and dancefloors heaving ever since.
Hey baby, won't you take a chance?
Say that you'll let me have this dance

Well, let's dance, well let's dance
We'll do the twist, the stomp, the mashed potato too
Any old dance that you want to do
But let's dance, well let's dance

Hey baby, yeah, you thrill me so
Hold me tight, don't you let me go

But let's dance, well let's dance
We'll do the twist, the stomp, the mashed potato too
Any old dance that you want to do
But let's dance, well let's dance

OK, wail now. Oh, yeah
Hey, baby, if you're all alone
Maybe you'll let me walk you home

But let's dance, well let's dance
We'll do the twist, the stomp, the mashed potato too
Any old dance that you want to do
But let's dance, well let's dance
Discussion and Analysis by Humphrey Percy, Chairman and Founder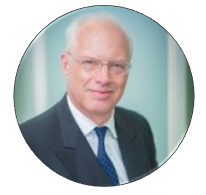 Click Here to Subscribe to the SGM-FX Newsletter