European Central Bank
Doubtless the ECB wished that their awaited meeting and press conference had not been scheduled to take place yesterday given the fragile state of global markets. Although an improvement on the febrile atmosphere earlier in the week following the affirmative and decisive action from the Swiss National Bank in providing a USD 50 billion plus lifeline to beleaguered Credit Suisse, the initial belief that European banks were if not immune certainly better placed to weather the fallout from the USA was dashed by large price falls in French, Italian, German and British bank share prices.
In the event when the ECB announced a rise of 50bps yesterday lunchtime, the reaction was muted with EUR strengthening but only by a fifth of a cent. The first reaction was more bemusement than concern that the rise could well have a negative impact on banks. It is noteworthy that rate rises were until very recently considered positive for banks given that their surplus liquidity could be deployed at higher levels; now the fear is that those rate rises may be doing damage to the overall banking system by generating losses in those same banks' fixed income investment portfolios.
So the market paid even closer attention to what ECB President Madame Lagarde said at the press conference. How would she navigate questions on the impact of the 3 US banks having to be rescued by the FDIC and, closer to home the more concerning questions on how Credit Suisse a G-SIB or a Global Systemically Important Bank not of course the responsibility of the EBA might infect banks that the EBC's European Banking Authority are very much responsible for? And it was unequivocal: 1. We do not have the problems in the EU that the US banks have. 2. We have a full toolbox of measures to deal with problems if they were to occur. EUR unchanged. GBP/EUR 1.1405.
Oil
The most striking change in the financial markets turmoil of this week aside from the enormous moves in interest rates has been in the oil price which has fallen dramatically and WTI now stands at USD 67 which is a full 12% below where it started the week. With 2 Year US Government Bonds yielding exactly 4% and 10 Years at 3.50%, interest rate markets continue to respond sharply to each piece of unfolding news about the unfolding banking crisis that started a week ago with liquidity concerns at Silicon Valley Bank and rapidly became a contagion risk fall in other tech focused banks that was driven by the collapse in the technology sector. EUR/USD 1.0640.
Can't Buy Me Love
This day in 2008, Heather Mills scooped USD 47 million as her divorce settlement from Paul McCartney. History does not relate whether Heather held on to the USD but in the unlikely event that she did, she would have made a considerable FX gain since the GBP/USD rate at that time was 1.98 equalling GBP 23.74 million. Scroll forward to today and at 1.2050 the split would have been worth GBP 39 million to Heather Mills! Ah woo indeed!
Can't buy me love, love
Can't buy me love, oh
I'll buy you a diamond ring, my friend
If it makes you feel all right
I'll get you anything, my friend
If it makes you feel all right
'Cause I don't care too much for money
But money can't buy me love
I'll give you all I've got to give
If you say you love me too
I may not have a lot to give
But what I got I'll give to you
I don't care too much for money
Money can't buy me love
Can't buy me love
Everybody tells me so
Can't buy me love
No, no, no, no
Say you don't need no diamond rings
And I'll be satisfied
Tell me that you want the kind of things
That money just can't buy
I don't care too much for money
Money can't buy me love
Ah, woo!
Discussion and Analysis by Humphrey Percy, Chairman and Founder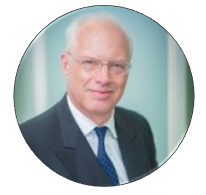 Click Here to Subscribe to the SGM-FX Newsletter