EU Outlook from the European Commission
A cut to already forecasted growth and a sharply raised inflation view from the Commission yesterday due to more covid infections, higher energy prices and disruptions to the supply chain. GDP growth is forecast to be 4% in 2022 and 2.7% in 2023 while inflation is now forecast to be 3.5% up from its own November forecast of 2.2%. So the IMF, the ECB and the EU Commission have all under estimated inflationary pressure. All this is before the economic cost of the Ukraine and Eastern European political tensions are taken into account. EUR/USD 1.1390.
With year on year inflation now up to 7.5%, the pressure is on the Federal Reserve to take action. The 10 Year US Treasury Bond is now yielding 1.97% and the market is beginning to wonder whether a big prospective 0.50% hike in interest rates will both catch up to where real rates are and also send the strong message that the Fed is on top if not ahead of the inflation curve. Clearly one Fed Governor at least is calling for a 1% rise. Fasten those seat belts!
It's that time when the Economist magazine publishes its ever popular Big Mac Index ie the price of a Big Mac by country. So for example as at January 2022 the cost of a Big Mac in the USA is $5.81 and the cost in the UK is GBP3.59 which implies an exchange rate based on the Purchasing Power Parity of 1.6183 whereas the exchange rate is for GBP/USD 1.3550 which means that GBP is 16.6% undervalued versus USD. Running through the numbers, as usual NKR is overvalued by 10% and CHF by a whopping 20%. Never mind the Russian Rouble which is undervalued by 70%, the Australian Dollar is 22% undervalued and the NZ Dollar 21% undervalued versus USD. EUR is 15% undervalued versus USD. While these numbers do point to value in some cases, in others such as the Rouble or the Turkish Lira (-68%), there are very good reasons for them to be trading so poorly versus USD on the Big Mac index. Alternatively, just treat the Index as a good indicator for selecting your 2022 holiday destinations and get packing for Turkey, South Africa, Malaysia and Indonesia which are all up at the bargain value end of the travel spectrum.
Back in 1981 John Lennon had a hit with this song dedicated to his wife, Yoko Ono which stuck at Number One despite the fact that John Lennon had died having been gunned down outside the Dakota Building in NYC's Upper West Side two months before. Woman was his third Number One following his untimely death on 8-12-80. The song is much better than it seems from the lyrics and is particularly poignant given what happened to John Lennon. Here it is:
For the other half of the sky
Woman, I can hardly express
My mixed emotions at my thoughtlessness
After all I'm forever in your debt
And woman, I will try express
My inner feeling and thankfulness
For showing me the meaning of success
Ooo, oo-oo-oo, oo-oo, well, well
Doo-doo-doo, doo-doo
Ooo, oo-oo-oo, oo-oo, well, well
Doo-doo-doo, doo-doo
Woman, I know you understand
The little child inside the man
Please remember my life is in your hands
And woman, hold me close to your heart
However distant don't keep us apart
After all it is written in the stars
Ooo, oo-oo-oo, oo-oo, well, well
Doo-doo-doo, doo-doo
Ooo, oo-oo-oo, oo-oo, well, well
Doo-doo-doo, doo-doo, well
Woman, please let me explain
I never meant to cause you sorrow or pain
So let me tell you again and again and again
I love you (yeah, yeah) now and forever
I love you (yeah, yeah) now and forever
I love you (yeah, yeah) now and forever
I love you (yeah, yeah) now and forever
Have a Great Weekend!
Discussion and Analysis by Humphrey Percy, Chairman and Founder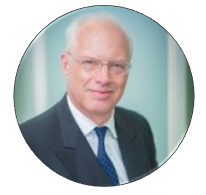 Click Here to Subscribe to the SGM-FX Newsletter