The ECB's belief is that from current 3% EU inflation will rise to 3.5% by November and then drop sharply back to 2% where it will stay for "years to come." What can go wrong? Commodity prices continue their rise, supply chain bottlenecks squeeze goods' prices and labour shortages continue. Having undershot inflation targets for the past 10 years, the ECB is reluctant to change its thinking and THAT is the risk which markets are waking up to. EUR/USD 1.1730.
Despite having what can be best charitably described as a mixed following, Justin Trudeau has won a 3rd term as Canada's PM, but once again having failed to achieve 170 seats being 13 short at 157, the Liberals will form a minority government by dint of having the most seats. The Conservatives remain stuck at 121 seats which is the same result as at the previous 2019 election. PM Trudeau called the election early given that despite spending large and achieving one of the best vaccination records of any country, he looked in danger of losing power. CAD has remained sanguine on all the election excitement or lack of it and stands at 1.28 v USD.
French submarines: the Australian view
As has been well reported, France has withdrawn its ambassadors from Canberra and Washington saying it was completely surprised by the decision to build nuclear submarines with the USA and Britain rather than stick with its French diesel sub contract. The view from not only "the fellow down under" but the wider Australian government is that France should have read the tea leaves since Australia has documented evidence going back years of delays, cost overruns and suitability that had been aired both publicly and officially. EUR/AUD at 1.62 and largely unruffled despite an EU show of support yesterday for France.
Everything I do, I do it For You
This gem from Bryan Adams notched up a first by spending 12 weeks consecutively at Number 1 in the UK this day in 1991. The Canadian rocker clung like a limpet to that position in the charts for a further 4 weeks which is why those who remember the song simply cannot forget it. Here is a flavour (there is a lot more) for those who were not around in 1991:
Look into my eyes
You will see
What you mean to me
Search your heart
Search your soul
And when you find me there
You'll search no more
Don't tell me it's not worth tryin' for
You can't tell me it's not worth dyin' for
You know it's true
Everything I do
I do it for you
Look into your heart
You will find
There's nothin' there to hide
Take me as I am
Take my life
I would give it all
I would sacrifice
Don't tell me it's not worth fightin' for
I can't help it, there's nothin' I want more
You know it's true
Everything I do
I do it for you
There's no love
Like your love
And no other
Could give more love
There's nowhere
Unless you're there
All the time
All the way, yeah
Look into your heart, baby
Discussion and Analysis by Humphrey Percy, Chairman and Founder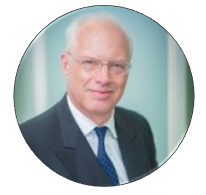 Click Here to Subscribe to the SGM-FX Newsletter