Today is Earth Day when the world joins together to demonstrate support for environmental protection. The first earth day was in 1970 and involved 20 million Americans enjoying some spring sunshine that year. It now involves 192 countries and is the "largest secular holiday" in the world. That means that it is celebrated but it's not a holiday(!) but it is by any measure now a very big thing and especially so in 2020 the 50th Earth Day to be celebrated. Greta Thunberg has been overtaken by 2020 events and the World Economic Forum in Davos, Switzerland although only just over two months ago really does seem to have taken place in a different era.
Needless to say, the Norwegian Kronor (NKR) the Canadian Dollar(CAD) the Mexican Peso (MXN)and the Russian Ruble(RUB) have all depreciated sharply versus USD in the wake of the big moves in oil prices at the beginning of this week. Interestingly the Saudi Riyal (SAR) although volatile is little changed versus USD due to the market's perception that Saudi Arabia with its unique socio economic and political regime is much better placed to absorb the current dislocation in the oil market. West Texas intermediate Oil (WTI) increased by an astonishing $47 in yesterday's trading session to……$10. The Dow did not enjoy this despite the recovery from the previous day and closed down 600 points at 23018.
News out last night that Germany has called time on this year's big beer festival in Munich. Our man at the bar, SGM-FX's Euan was so looking forward to getting a round in by giving those lederhosen another outing this October and looked quite cast down at this morning's on screen Team meeting.
Never mind, his Mum has given him some gardening to do and with decent weather promised in Kent this weekend, not only those knees but the leather shorts are going to be out on display.
Phew- luckily with the lockdown that corner of the Garden of England will be oblivious to that particular sight, apart from maybe for the odd unlucky passing rambler.
Never mind lock down, more a case of lock out than lock in!
Discussion and Analysis by Humphrey Percy, Chairman and Founder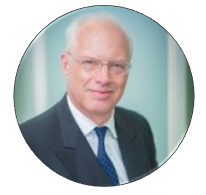 Click Here to Subscribe to the SGM-FX Newsletter