Some good news at least from Dominos Pizzas with a forecast rise of 7% in sales. The company is being cautious despite rises in demand for both home deliveries and also in store sales due to the lockdown, as the future is far from clear for the US economy. However, if one was going to pick a share that should be a winner it would be one of those that already has a well developed supply chain for both stores and home deliveries eg Dominos Pizzas.
Interestingly, at least to us as a foreign exchange company, Dominos still hedges its bets on its forecasts by using the phrase" excluding the impact of foreign exchange". Read between the lines and this is another example of a huge company that has not hedged its currency receivables and because in this case the strong appreciation of the USD in the past 12 months against currencies where Dominos sell well, they have been caught out. Mamma Mia!
Subscribers like me may already be aware that today marks the 10,000th continuous issue of the weekly that was launched in 1828. This is a first and the Spectator is pleasing this reader at least by marking the event by offering a bottle of gin made by Foxdenton Estate Company, a family-run distillery that normally would sell for £40 at a reasonable £24. A very real case of a gin win.
Chosen by King Edward lll in 1350 as the patron saint of England, St George was popular with knights and military men due to his bravery in slaying the dragon. The struggle took place on the aptly named Dragon Hill in Uffington, Berkshire. St George's Day is not only celebrated in England but also among others in Lebanon, Portugal, Russia and Greece -and also Spain.
Celebrations are on hold everywhere of course and SGM-FX's Compliance Department's Alberto who hails from the Murcia Region of Spain is thinking about following many of his countrymen in his country's examples by placing red roses on his balcony. Alternatively Alberto could take heart and just look forward to July 18 2020 when Spain has decided that a second shot at the saints day will happen and they will be celebrating their own delayed St George's Day.
23 April is of course Shakespeare's birthday and yesterday was his 456th since he was born in 1564:
Here are some lines from his play Henry V written in 1599:
………………..And you, good yeoman,
Whose limbs were made in England, show us here
The mettle of your pasture; let us swear
That you are worth your breeding; which I doubt not;
For there is none of you so mean and base,
That hath not noble lustre in your eyes.
I see you stand like greyhounds in the slips,
Straining upon the start. The game's afoot:
Follow your spirit, and upon this charge
Cry 'God for Harry, England, and Saint George!'
Have a great, sunny and healthy weekend!
Discussion and Analysis by Humphrey Percy, Chairman and Founder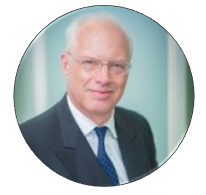 Click Here to Subscribe to the SGM-FX Newsletter