Delphic words from ECB President Lagarde
For someone who espouses clear communication, Christine Lagarde gave a masterclass in opacity on the future path of the EUR exchange rate yesterday at the ECB press conference. Markets cautiously pushed EUR higher while CL was speaking to give the ECB the message that they would continue to buy EUR until such time as the ECB judges that further appreciation is unwelcome for the Eurozone following the already 12% appreciation from its low point in March this year. Later in the day that steely magnolia look from CL took over and EUR gave up 1%.
This is the time of year when the consumer electronics industry salivates and speculates ceaselessly as to what products Apple will launch in September. Expectations are muted this year due to Covid but nevertheless hopes are pinned on the release of a new Apple Watch.
Meanwhile the past week's moves in the Apple share price underline why there is a living to be made by just trading the share price: having opened the week at $120 it fell to $113 and is currently trading $117 .. change that to $114. So a cumulative 10.5% move on the week and…..another day to go! A friend of mine who does just that and only trades Apple, enjoys a very nice lifestyle surfing on Manly Beach near Sydney Australia when he is not putting trades on in Apple stock.
Need inspiration for a present for the significant other in your life?
Head over to Sotheby's the auctioneers in Hong Kong for October 5 and get ready to wave your paddle: on offer is a 102.39 carat diamond which is the second largest oval diamond to be offered at auction ( the largest was a 118.28 carat diamond sold in NYC in 2013 for USD 30.8 Million.) If you are wondering how big this bauble is and how it would look around the neck of your loved one, take an egg and a deep breath as you reach for your Amex card- worth checking your limit as you will need USD 30 Million plus with fees to secure this D colour flawless gem. Euro buyers can however console themselves with the thought that with the recent move in EUR-USD such a purchase represents a bit of a bargain-I did say a bit!
Today in 1982 the rock band Chicago had a Number One with their song Hard To Say I'm Sorry which contributed to their huge success and 40 million album sales in the USA alone-never mind SGM-FX's Euan Maskell's vinyl collection which is, we are told, a considerable draw for the posse of Fulham beauties who enjoy his charms. Here's a reminder of what makes both Chicago and Euan so successful:
"Everybody needs a little time away," I heard her say, "from each other."
"Even lover's need a holiday far away from each other."
Hold me now.
It's hard for me to say I'm sorry.
I just want you to stay.
After all that we've been through,
I will make it up to you. I promise to.
And after all that's been said and done,
You're just the part of me I can't let go.
Couldn't stand to be kept away just for the day from your body.
Wouldn't want to be swept away, far away from the one that I love.
Hold me now.
It's hard for me to say I'm sorry.
I just want you to know.
Hold me now.
I really want to tell you I'm sorry.
I could never let you go.
Have a sunny and safe and (for UK readers) the last relatively unconstrained pre 6 weekend under the latest rules!
Discussion and Analysis by Humphrey Percy, Chairman and Founder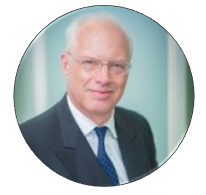 Click Here to Subscribe to the SGM-FX Newsletter