Most talk is about the Omicron Covid variant and its potential effect on the global economy and the Yen seen as a safe haven (despite Japan's warning China to back off Taiwan yesterday reflecting still more tension in the region) trading at a 7 week high around 112.55 versus USD. ZAR suffering having traded over 16 versus USD. AUD and GBP pretty much unchanged while the market looks for information on the variant to determine direction.
By President Erdogan yesterday appointing a new Central Bank Governor who is a well-known low interest rate champion, it is quite clear that he is not inclined to listen to the market nor the many economists who have pointed out that with the Lira falling 27% in the last month alone, it is as a direct result of the Central Bank cutting rates 3 times since September reducing rates by 400 basis points to 15% while inflation stands at 20%. The consequent currency crash has damaged Turkey's earnings, increased Turkey's foreign debt burden and led to the opposition calling for an election and a reversal of the economic policy. USD/TRL at new lows at 13.40.
Big bank Westpac not covering itself in glory when it was fined by the Australian regulator yesterday for treating its customers poorly including charging fees to some who were dead. It turns out that 11,000 of Westpac's long suffering customers have been paying fees for financial advice in the past 10 years despite the fact that they were dead.
N2 Applies, the Norwegian tech company has come up with a wizard wheeze to stop slurry (the mixture of cow manure, hay and water used as fertiliser) from emitting so much methane by using artificial lightning strikes. Tests are under way in farms across Europe including 3 in the UK. Critics dismiss this technological leap as being irrelevant in comparison to methane emissions directly from the cows. EUR/USD remaining resolutely upwind at 1.1340.
Today in case it has passed you by is OO's 73rd birthday which is an anniversary that very few bookmakers let alone his army of fans who have seen him live in concert would have expected him to celebrate. Lead singer and notorious frontman of badly behaved heavy metal rock band, Black Sabbath which became huge in the 1970's, Ozzy Osbourne nevertheless managed to get himself fired from the band in 1979 for various alcohol and drug fuelled sprees. Sony announced last month that Ozzy Osbourne will be releasing a new album in the next 6 months, so the legend that is Ozzy lives on. From the 1971 album, Master of Reality when Black Sabbath and OO were in their prime and clearly early adopters of the burgeoning cannabis culture, here is Sweet Leaf:
Alright now!
Won't you listen?
When I first met you, didn't realize
I can't forget you or your surprise
You introduced me to my mind
And left me wanting you and your kind
Oh, yeah
I love you
Oh, you know it
My life was empty, forever on a down
Until you took me, showed me around
My life is free now, my life is clear
I love you sweet leaf, though you can't hear
Oh, yeah baby!
Come on now, try it out!
Straight people don't know what you're about
They put you down and shut you out
You gave to me a new belief
And soon the world will love you sweet leaf
Oh, yeah baby!
Come on now, try it out!
Oh, yeah
Have a Great Weekend!
Discussion and Analysis by Humphrey Percy, Chairman and Founder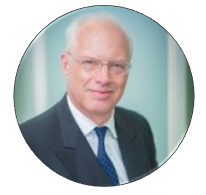 Click Here to Subscribe to the SGM-FX Newsletter