Comprehensive and Progressive Agreement for Trans-Pacific Partnership (CPTPP)
This week will see the UK applying to join this trading bloc that includes Canada, Brunei, Australia, New Zealand, Mexico, Malaysia, Chile, Japan, Peru, Singapore and Viet Nam. Negotiations will start later in 2021. The attraction is that this bloc aims to remove almost all trade tariffs between members.
Tensions building over the weekend in the South China Sea as China sent 6 fighter planes into Taiwanese airspace yesterday for the second time in the past few days. This time there was also a US reconnaissance plane shadowing the Chinese planes. The tension is all over the electronic chips that feature in the world's electronics. Taiwan is the largest producer of these chips by a distance-followed by Korea and Japan-and is key to both the Chinese and US economies. Hence the tension. At 28.02 New Taiwan Dollars to USD which has remained stable for the past month; at present the currency market has taken these events in its stride.
Canada and Oil =Canola;  this oil seed crop's next harvest is not until late July and the problem is that supplies are running short as many food manufacturers are stockpiling stocks due to Covid. Much of Canada's canola crop is exported to China which is demanding increasingly large supplies to use in animal food now that its pig population is recovering from last year's swine flu epidemic. Apart from animal feed, canola is used in the production of french fries, salad dressing and mayonnaise. Canadian canola futures were trading at $693.50 at the end of last week which was a 13 year high.
USD =Can$1.2770 at the beginning of this week versus 1.45 on March 20 2020.
It was this day February 1 in 1979 when Blondie's hit, Heart of Glass, went platinum and to Number 1 in the UK. Blondie managed to be known for being a punk band that also produced reggae, disco, pop and rap music and having started out in 1974 and become famous in 1978 with the release of their hit album, Parallel Lines, is still going strong 47 years later. Here is Heart of Glass:
Once I had a love and it was a gas
Soon turned out had a heart of glass
Seemed like the real thing, only to find
Mucho mistrust, love's gone behind
Once I had a love and it was divine
Soon found out I was losing my mind
It seemed like the real thing but I was so blind
Mucho mistrust, love's gone behind
In between
What I find is pleasing and I'm feeling fine
Love is so confusing, there's no peace of mind
If I fear I'm losing you it's just no good
You teasing like you do
Once I had a love and it was a gas
Soon turned out had a heart of glass
Seemed like the real thing, only to find
Mucho mistrust, love's gone behind
Lost inside
Adorable illusion and I cannot hide
I'm the one you're using, please don't push me aside
We coulda made it cruising, yeah
La, da, da, la,…
Discussion and Analysis by Humphrey Percy, Chairman and Founder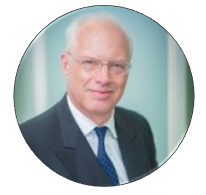 Click Here to Subscribe to the SGM-FX Newsletter